Taking beach engagement photos in the colder seasons is my fave, and Blaire + Shawn took advantage of that!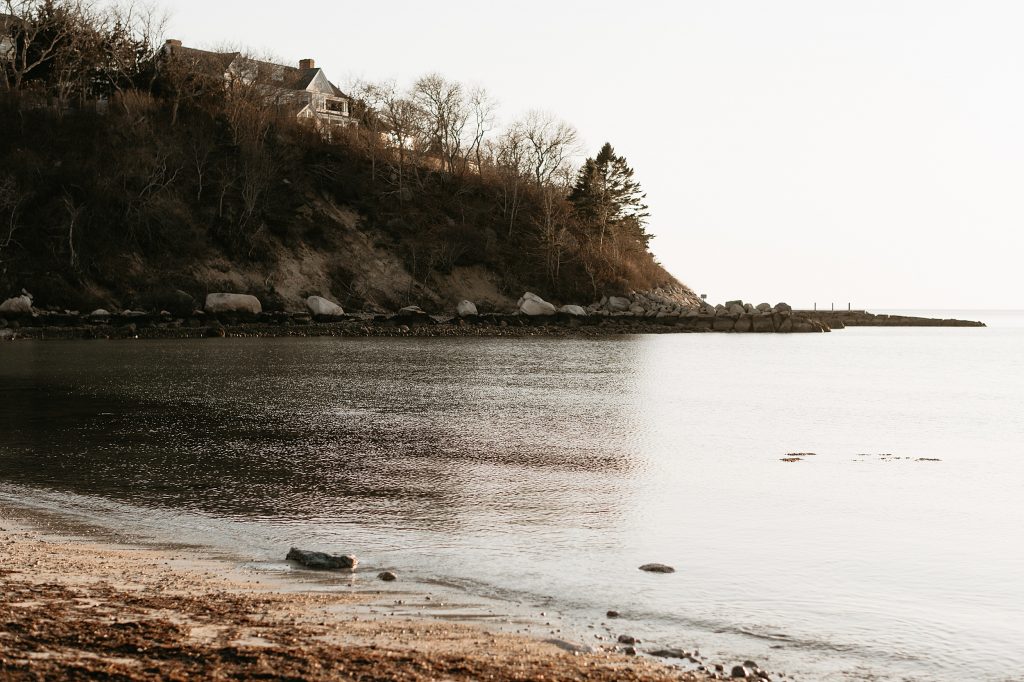 Beach engagement photos: why the off-season is best
Sooo I've got a pro tip for all of you couples: if you're dreaming of some hella romantic beach engagement photos, do them in the off-season. I'm talking the colder seasons that may not have the best weather, but that don't have as many tourists crowding around the beaches!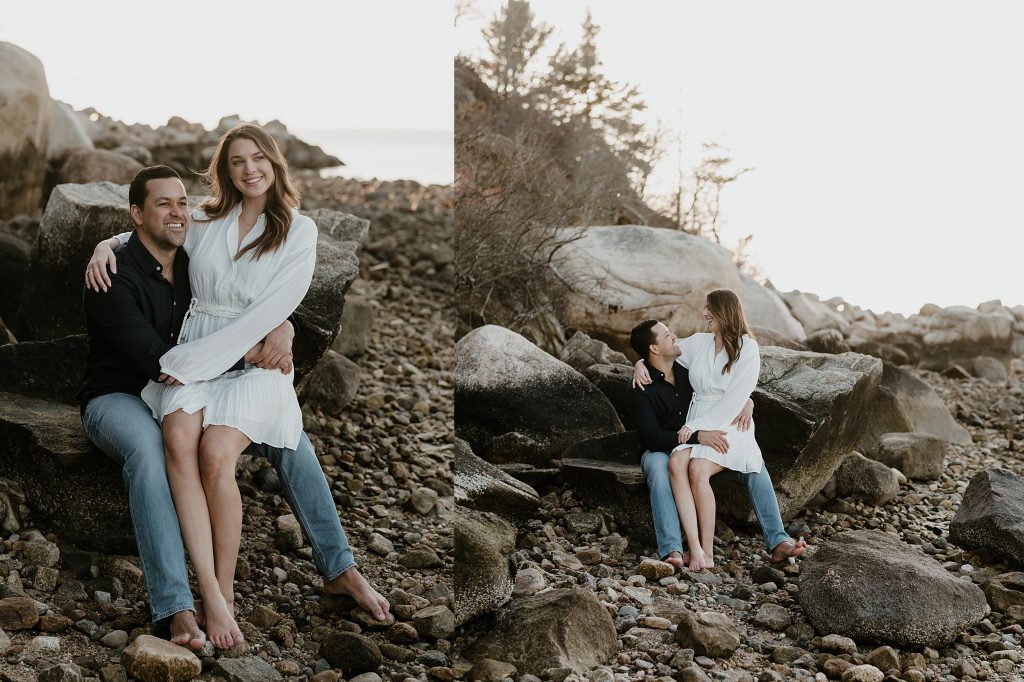 Beach engagement sessions in the off-season are my favorite, because you'll practically have the entire beach to yourselves! That means no crowds, and room to act as silly as you desire. Which is exactly what we want for your engagement photos! This is especially great if you and your boo don't love doing PDA in front of a bunch of strangers, and doing it in front of me is already a brave step for you (in which case, bravo – promise I'll be your makeout cheerleader).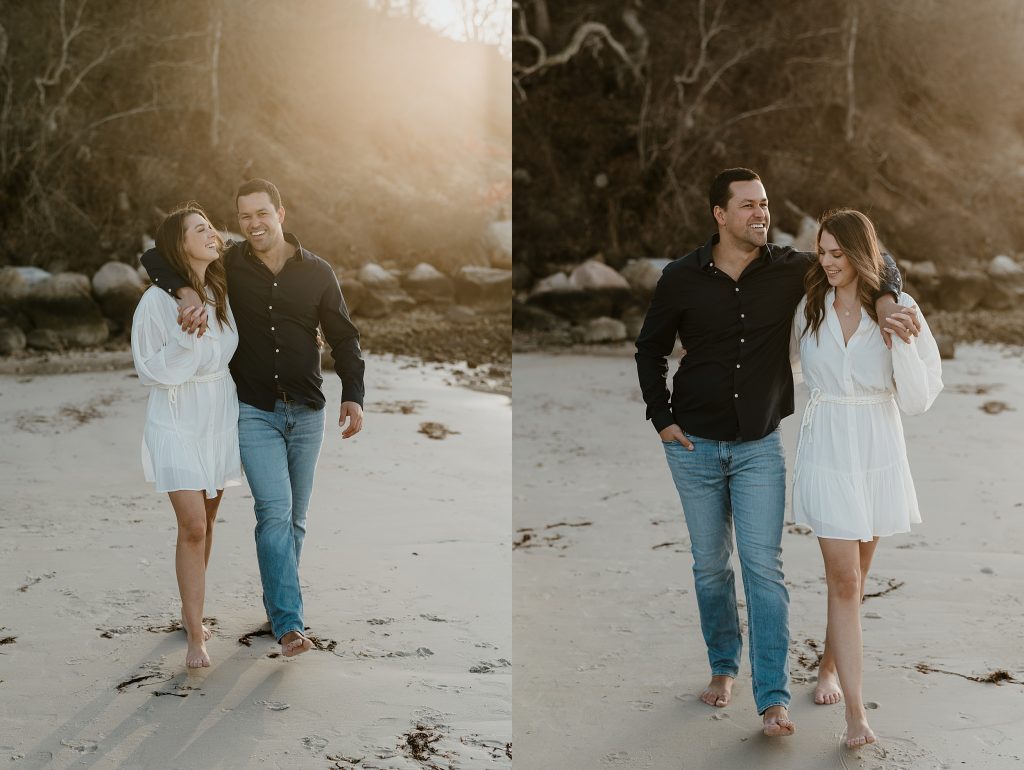 Old Silver Beach – Falmouth, MA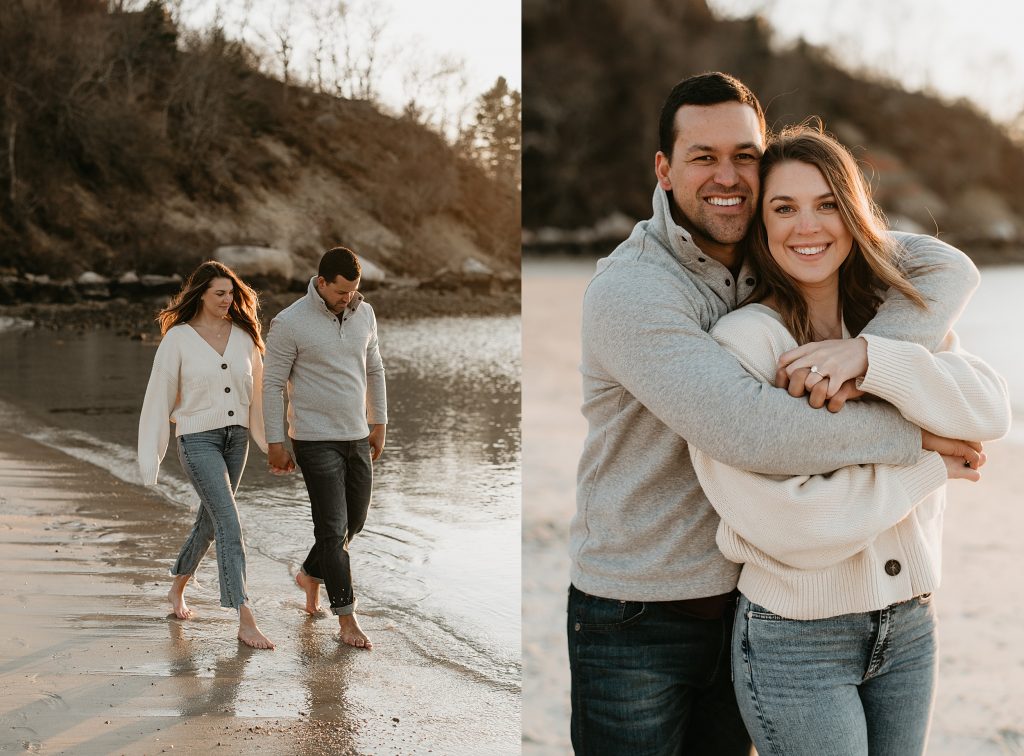 Blaire + Shawn's cozy beach engagement session was at Old Silver Beach in Falmouth, MA. This beach has an absolutely beautiful coastline, trees along the edges of the sand, and is easy to access. The only downside is that it does get crowded easily – hence why I suggest doing your beach engagement sesh in the less busy, non-tourist-crowded season. If you're unable to do it in the off-season, definitely try to get there early before too many visitors do – let's make it a gorge sunrise session!
Engagement photos with your dog? Heck yes!!

And the best part of this session (because I may be a lil' biased): one of the cutest doggos I've ever photographed made a surprise appearance! Blaire & Shawn's Aussie was to die for. The cutest face, eyes, colors, and fluffy as all heck. If you know me you know that I'm a massive massive dog-lover, so when my couples bring their dogs to their session (or elopement!), my that's how you get my heart to immediately melt.
Blaire + Shawn's upcoming Cabo wedding
These two are getting married in Cabo San Lucas next April and I absolutely cannot wait to celebrate them!!
If you're planning a wedding in the Cape — check out this blog!!