Alyssa and Ralf got married in MEXICOOOO with the most stunning Cancún wedding!!
Except I didn't photograph it.
–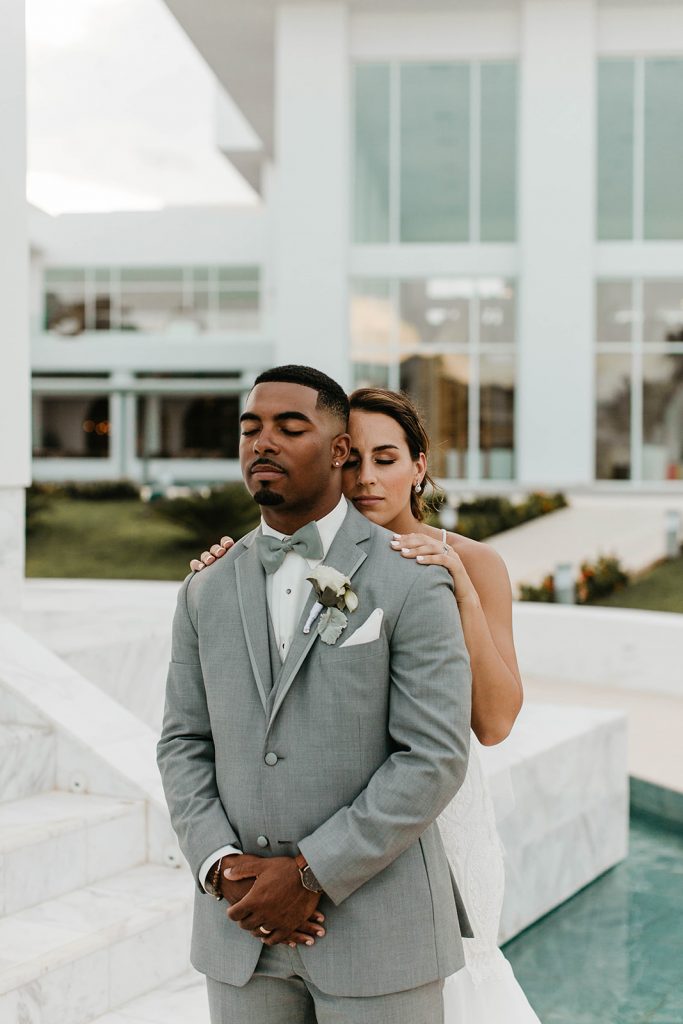 –
Alyssa told me last year that her wedding resort had to move their wedding one week later. And I was HEARTBROKEN. I had another wedding booked already on their new date! And the fact that I adore her and Ralf SO DANG MUCH crushed me. Determined to make her dreams come true, I assured her that I'd find her an amazing associate photographer.
Luckily, my lovely friend Mackenzie came to the rescue! I stayed in communication with Alyssa & Ralf + followed up afterward with editing. I'm so grateful to have had Mackenzie step in and photograph their big day. And I'm even more excited at how amazing their gallery turned out – I can't wait to someday get to have a new adventure together with these two!
They tied the knot at a stunning resort in Cancún, the Majestic Resort. In case you're feelin' like I am and are drooooling over their wedding photos + considering Cancún for your own wedding now, let's learn a little about the resort itself + what it offers!
–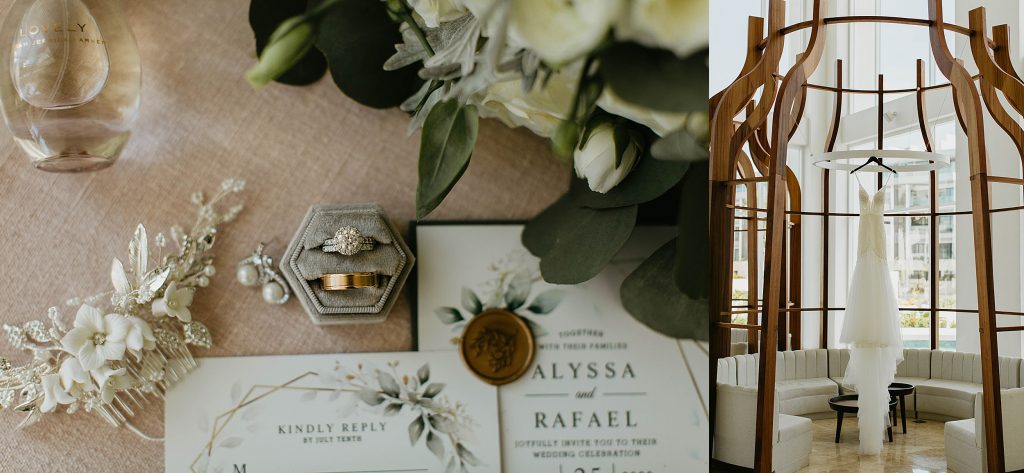 –
The Majestic Resort Cancún – Costa Mujeres, Mexico
–
Wedding packages include:
A wedding planner
Ceremony site choices like the beach or gazebos
A wedding cake
Table arrangement with tropical flowers
Discount on hair + makeup services for brides
& more!
–
The resort's wedding packages also include special things for newlyweds, such as:
A romantic breakfast the morning after
Free massage
A bottle of champagne
Room service
–
The resort has a tonnnn of additional services you can add to your wedding package to make your wedding day as seamless + stress-free as possible. They've even got a honeymoon package if you want to stay in Cancún for your post-wedding celebrations!
–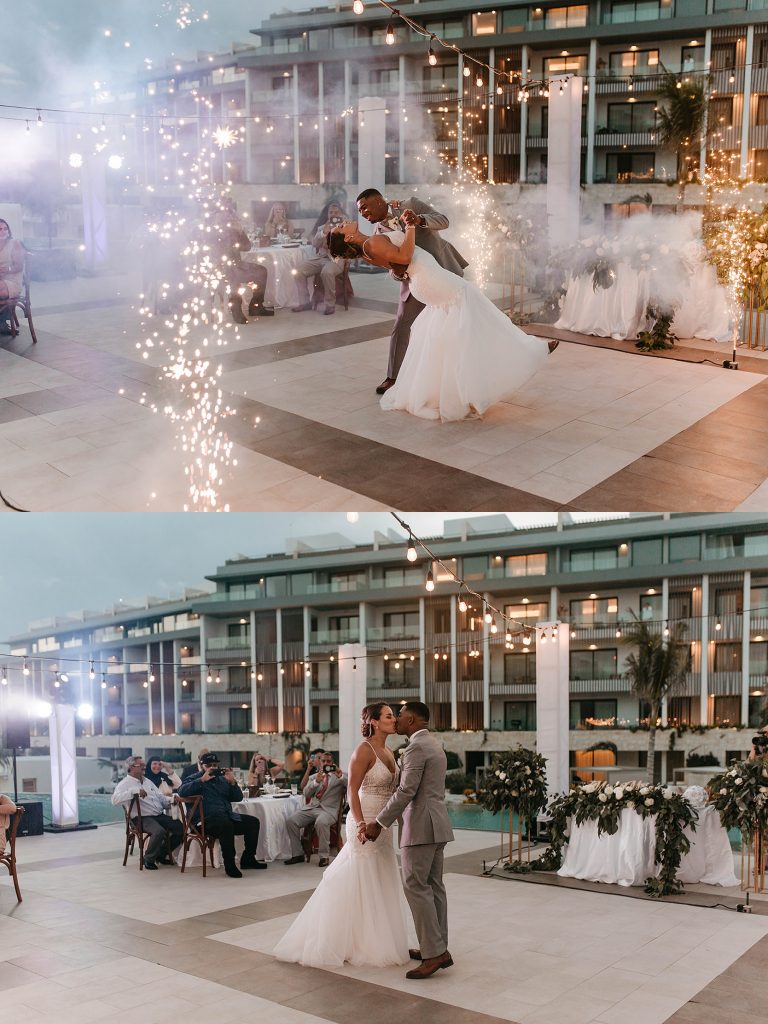 –
Now, let's talk a little bit about another amazing spot in Mexico for a destination wedding: Tulum!
–
Tulum is a gorgeous city on the Yucatán Peninsula of Mexico. It makes for an amazingggg destination for your wedding because of all its beautiful beaches, and there's plenty of tourism activities to do in the area while you're there, too!
Here are 3 amazing wedding venues in Tulum if you're potentially lookin' for a spot for your Tulum destination wedding:
–
As they say on their website, "Hotel Esencia offers all the boutique services and conveniences of nearby Cancún, but is utterly removed from the noise of other seaside resorts."
This hotel can host up to 300 people for a wedding and has multiple ceremony sites to choose from, including a private white sandy beach + an enchanting palm garden. They've got 8+ settings for your reception and party, so you really can choose from a variety of environments depending on the vibe you want to create! The website for this hotel provides a ton of ideas for your wedding weekend, too – they've got you covered + want you to have THE most fun possible.
–
–
This gorg venue sits on the bright white sand everybody dreams about when they think of Mexico!!
It can fit 20-60 people for a reception, and 120 people for a ceremony only – so make sure your guest list fits in both your ceremony + reception areas here. Venue fees start at $2500, and to hold your wedding here, you'll buy out the whole venue + stay for 4 nights minimum! So it'll be perf for a few nights to relax before + after the big day.
–
–
This property is at a super great central location in Tulum and has got a gorgeousss private beach that's perfect for a wedding. It's got all sorts of villas, pools, patios, and more.
The venue can hold 30-100 people comfortably, and you can inquire about up to 120 people if you really want to! Venue fees begin at $2500, and you'll hire your own wedding planner + vendors for your big day.
–
–
Now enjoyyyy Alyssa + Ralf's gorgeous gallery!
–