Alright, this topic is an IMPORTANT one. Almost every one of my couples who has eloped has expressed a fear of telling their loved ones. So if you're wondering how to elope & tell your families, don't worry – you're not alone!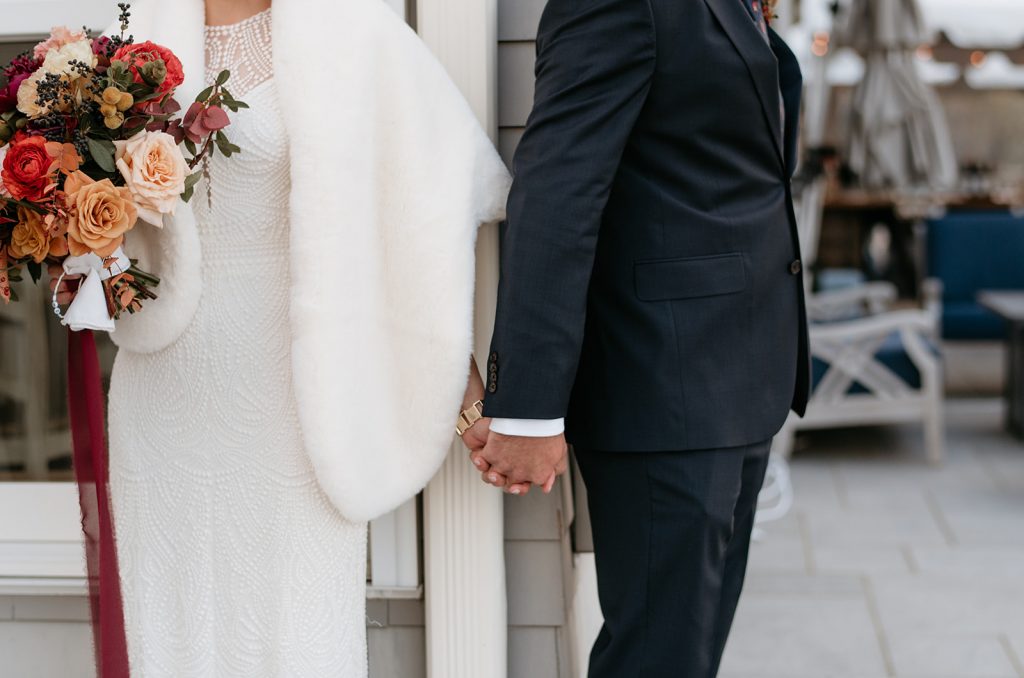 Elopements are gettin' trendy for a few reasons right now:
1. COVID, obviously!
Couples all over the world have been forced to downsize or completely cancel their weddings since March of 2020. And many have discovered the idea of eloping for the first time! It used to be a lil' "taboo" (and still can be) but it's becoming more common thanks to this freakin' pandemic. (Trust me – I'm a COVID bride myself. I know how it's been navigating all this!)
2. Changes in the wedding industry!
The wedding industry at the time of your engagement plays a huge role in how you plan your wedding. It's easy to follow trends that you're seeing in wedding magazines or on Pinterest. So whatever's happening in the industry when you're planning your own celebration is likely going to influence what you do!
More and more wedding professionals (think planners, photographers, stylists. . .) are encouraging couples to change their thinking when it comes to planning their wedding. It's easy to go straight into wedding planning ready to follow all the traditions your sweet grandma wants you to do, and not really think of anything else! But wedding pros are realizing how special intimate weddings & elopements can really be, now that they're not quite as taboo. Now that the vendors you're looking at hiring are encouraging a different way of planning a wedding, you're more likely to consider doin' something out of the "norm!"
3. Couples are realizing what's important.
Honestly, this is the biggest one! Thanks to COVID, pretty much everybody in the world has been realizing what's most important to them. With our lives flipped upside down in what felt like a snap, we've all been forced to look at the big picture and reflect on what matters most. And that's been reflected hugely in weddings this past year. Couples are taking a step back and looking at what's most important to them; what matters most; what they love about each other. The simple things, ya know? But these simple things get lost in the mix when you're trying to follow every trend, appease your loved ones, and plan the "perfect" wedding.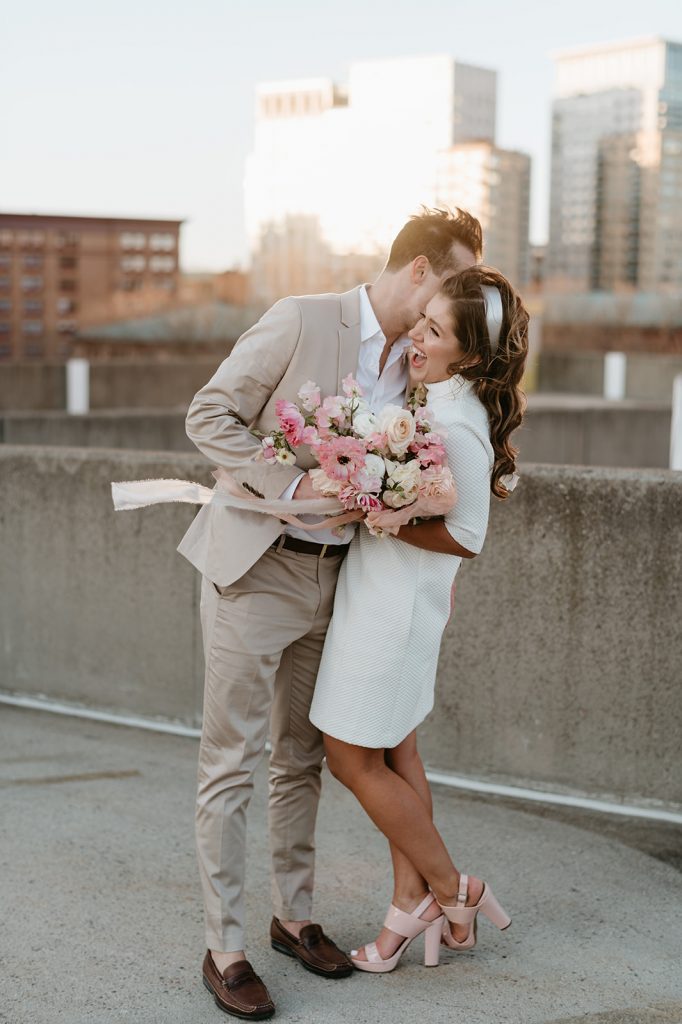 So now that you've got a better feel for why elopements are becoming more popular, let's get into one of the hardest parts of eloping or downsizing your wedding: telling your loved ones that they're not invited anymore.
There are a few ways you can go about telling your loved ones you're eloping, depending on what you've already planned:
1. Your first option: don't tell them!
Simple as that. Maybe you haven't started planning your more "traditional" wedding yet, or maybe you're not even engaged – heck, you can just go for it either way! You know that saying "ask for forgiveness, not permission?" You can apply it here. Go elope with your partner and tell your loved ones afterward. Show them photos, tell them all about it!
Of course, there's going to be people that wish they could have celebrated at a big wedding with you. But that's life, and they'll get over it. If they're really your friend or loved one, they'll support you through it! There's always time to celebrate down the road with a brunch when you're back from your honeymoon, or later on down the road. After all, you're making this decision for yourselves, and nobody else.
2. If you've already planned your big wedding and want to cut out your whole guest list, un-invite them lovingly.
Maybe you've already planned your big day, and you've changed your mind and want a completely private celebration! This one is a little easier, since you can tell your guests "nobody is attending – it's not just you we're cutting out."
3. If you've already planned your big wedding and simply want to downsize, un-invite the guests who aren't your must-haves.
If you want only a select few of your loved ones to be present, you'll have to let everybody else know of that decision.
So let's discuss your new invite list, ahem, your VIPs, your absolute MUSTS. This might be your immediate family (parents and siblings) and closest members of your bridal party. Or it might be your best friends.
How do you decide who to uninvite, you may ask? Well, I'll leave that to my girl, Kaleigh, of Kay Northrup Events to explain in her post, 7 Questions to Cut Your Wedding Guest List. Kay is wedding planner for out-of-the-box weddings & elopements, and offers tons of resources for couples while planning #AllTheThings. Hire her, you won't regret it.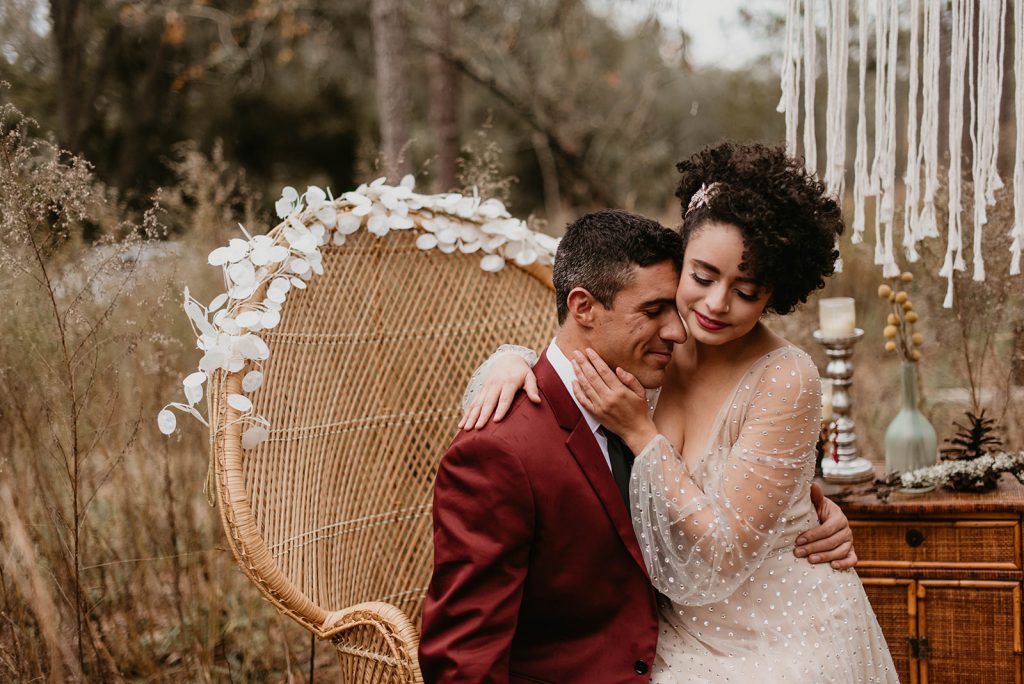 Okay, so now how do you actually uninvite people? Honestly, it's pretty freakin' easy. Depending on who it is, it's up to you whether that's a phone call or email, or in person, but here's two solid templates you can adjust:
If you want to blame it on COVID:
"Hi [guest name], I wanted to let you know how much [fiance] and I care for you and would love your presence on our wedding day. However, with the uncertainty of the guidelines, we've decided to include only family and bridal party. It was a difficult decision, but ultimately best for the time we're in. I hope we can celebrate together down the road when it's safe to hug and be merry!"
If you simply want to tell them you changed plans:
"Hi [guest name], I wanted to let you know how much [fiance] and I care for you and would love your presence on our wedding day. However, we've actually decided to elope and have a much smaller celebration, as we feel that type of celebration will feel more right for us. It was a difficult decision, but ultimately, we want to have the most special day possible, and for us, that means a private celebration. I hope we can still celebrate together down the road with a brunch or a smaller party!"
And there, it's done!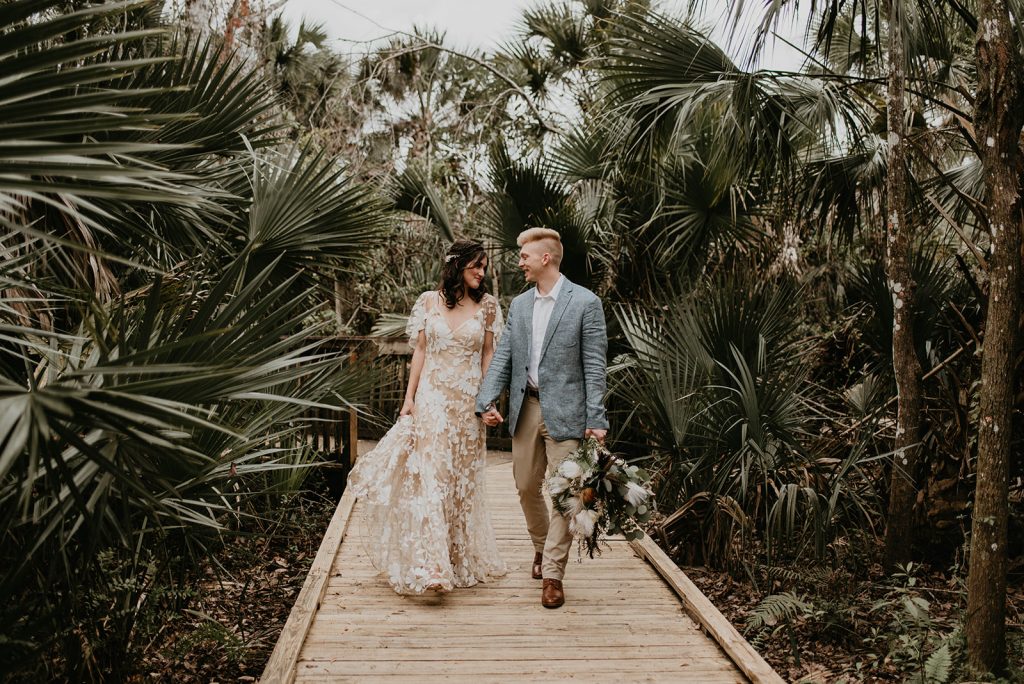 If you feel guilty after un-inviting people and want to make sure they still get to celebrate with you, here are a few things you can do!
Give your immediate family members (who weren't there) mini photo albums of the day
Maybe you already had purchased wedding favors for your big wedding – give your guests favors even if they didn't attend!
Create little keepsakes for your closest loved ones that didn't attend – maybe a Christmas ornament with a photo and your elopement date, or a small photo frame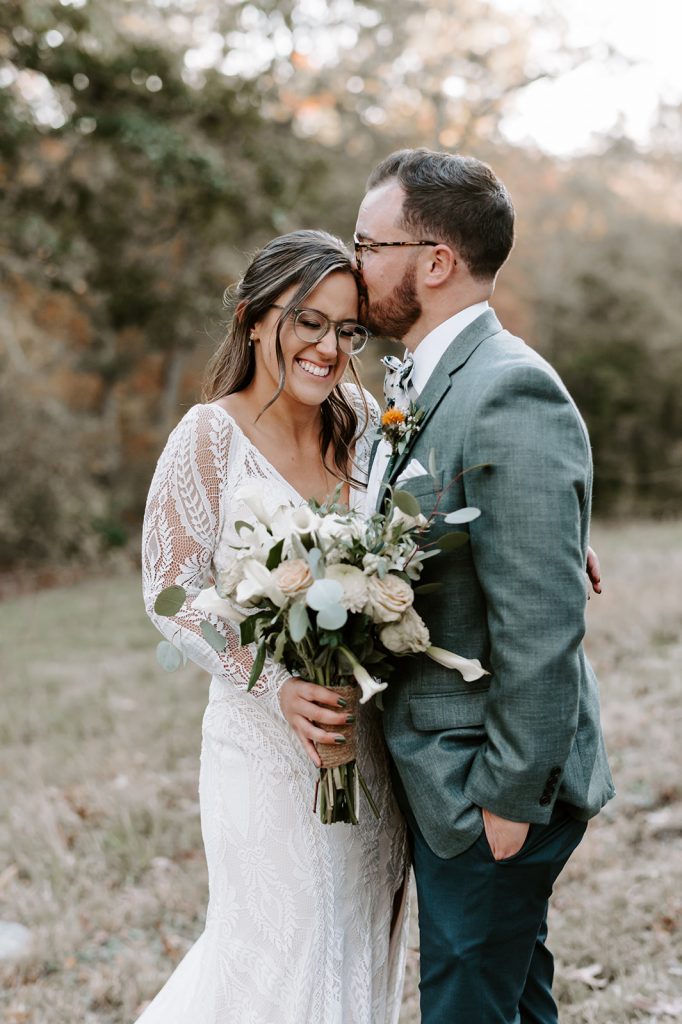 And there you have it – my top tips for how to elope and break the news to your loved ones!
If you're nervous about telling your loved ones, that's okay. Humans naturally crave personal connection – that's what makes weddings so wonderful, right?
But remember that people's opinions and wants can get incredibly overwhelming to the point you lose focus on what you actually want. You find yourself planning your song list based on what others will dance to, make a donut wall because that's what Pinterest tells you to even though you want cannolis, etc.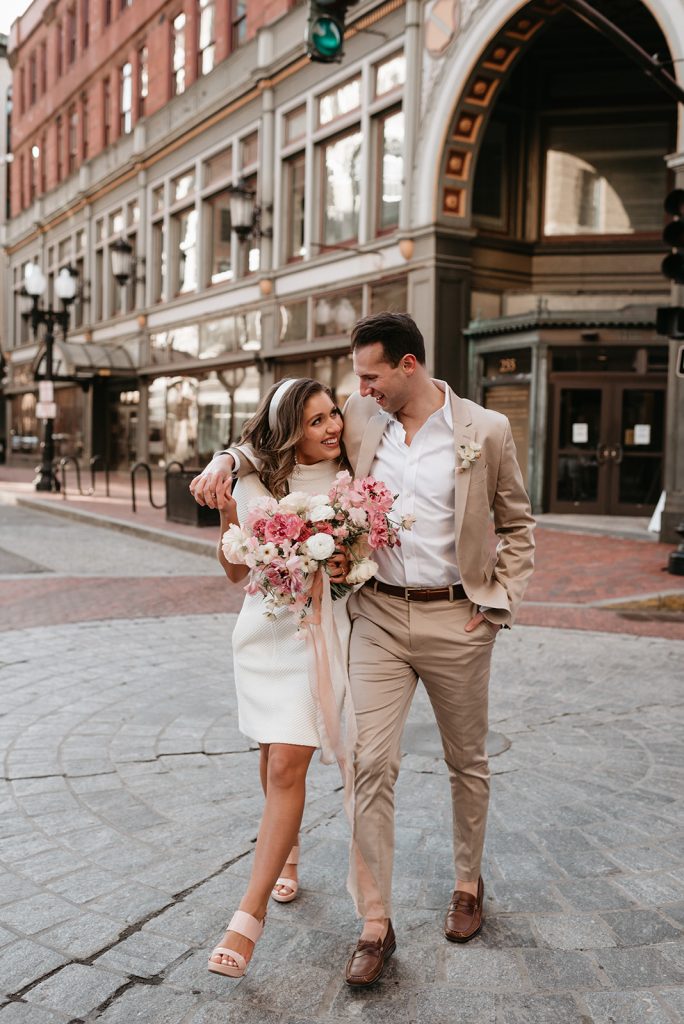 A quick word from one of my past couples —
"You have to remind yourself that it is your choice, do not make it about other people because it simply isn't! We also did receive lots of love and support after we eloped. When I think back to how our day went, I wouldn't have it any other way. – Nicole & Zack""
When you elope, you can wipe away all the external pressures. Let that comfort you and remind you why you're doing this together.
You've got this!
---
---
Want even more elopement tips & resources? Here are some that you NEED to read!
What Does "Elopement" Mean? Why You Should Consider Eloping
Pros & Cons of a Small Intimate Wedding