Okaaay all my engaged couples. You've heard of backyard weddings. Microweddings. Destination weddings. Beach weddings. Mountain weddings. Alllll the different types of weddings that you could have. But have you ever considered this: BRUNCH weddings?!
Yuppp I said brunch weddings! That's a thing. You can make anything a "thing" for your wedding. Including brunch.
I decided to write this blog post because I want all you couples to consider a brunch wedding now that you know that's a possibility. I want you to know you can do something different, especially if you're not really a couple who wants/needs an extravagant nighttime soiree!
There are sooo many different things you can do with a brunch wedding. So I'm going to dive into why a brunch wedding might be for you + give you unique ideas/possibilities for your own!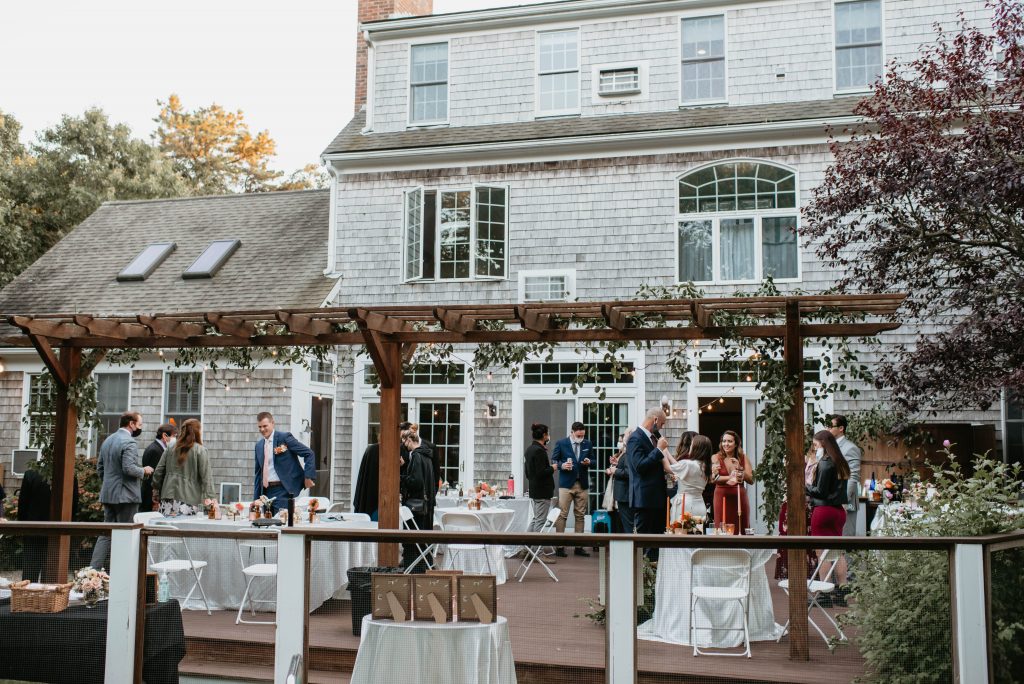 –
Why a Brunch Wedding Might be for You
–
1. First off, you want a unique way to host a smaller wedding.
Chances are, if you're opting for a smaller wedding, you're opting out of a lot of wedding "traditions" too. Maybe you just want to have your closest friends/family attend because they're who are important to you, and you want more of the focus to be on you + your partner than traditions/what's expected of you.
Well you're in luck – brunch weddings are a greatttt option for smaller weddings! You can place less focus on the dancing and party expectations that traditional weddings hold. Instead, you can focus on the human connection, conversations, games, and food. You can focus on creating a fun and special day for not only you and your partner but also your closest loved ones. Plus, smaller weddings can often be more affordable since you're not spending as much on maybe as many vendors or on such a long/huge celebration!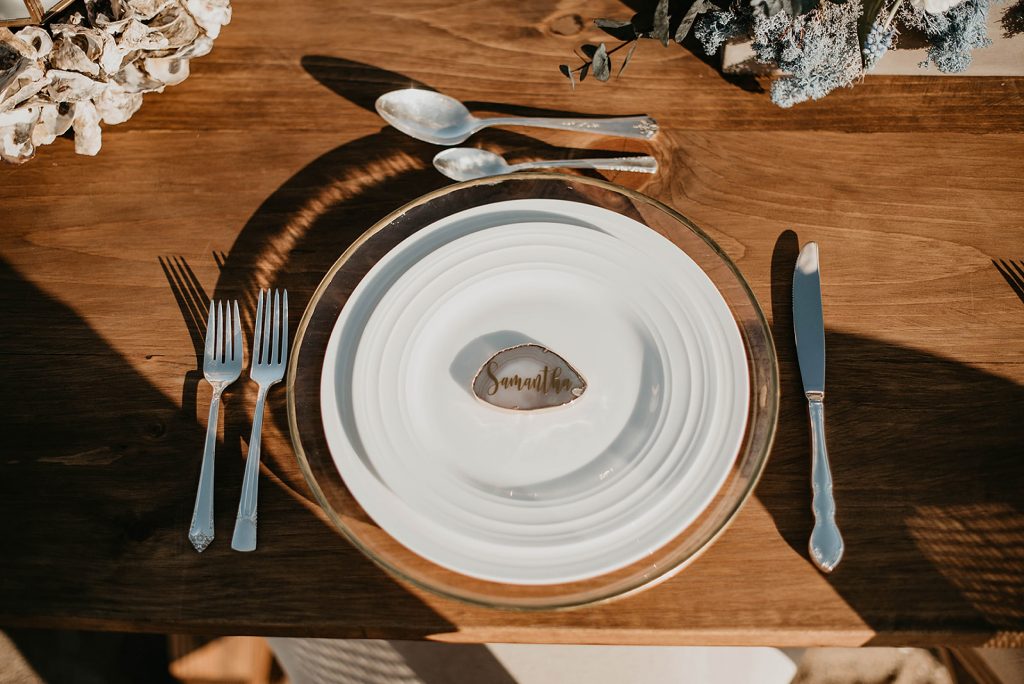 2. You don't really need/want the late-night party that traditional weddings have
I totally get it – not everyone is a huge dancer or partier! And you don't have to be in order to have a total blast at your wedding.
The beauty of modern weddings is that couples are being encouraged WAY more to make their day about them + bring the focus back to them/off of traditional expectations. And one of the biggest parts of a wedding day that's usually expected for a more traditional wedding is a huge dance party at the end of the night!
With COVID, it's already not as easy (or, more importantly, safe!) to end your wedding with a big dance party. And with brunch weddings, there's really no expectation placed on you to dance the night away!
If you hold your wedding during the day and have the main focus be around breakfast hour or lunchtime, you can end your wedding before it even gets dark. Or you can create a totally new plan for the night, customized to you + your partner and your guests who will be attending.
This is especially great if you and/or your partner are more introverted – you do nottt NEED to have a party all night! Let me repeat: you do not need to do this if you don't want to. I know how intimidating it can be if you're expected to do that but you know you'll be tired at the end of the day + want to be alone together. In other words – host a brunch wedding and that partayyy expectation will be thrown out the window!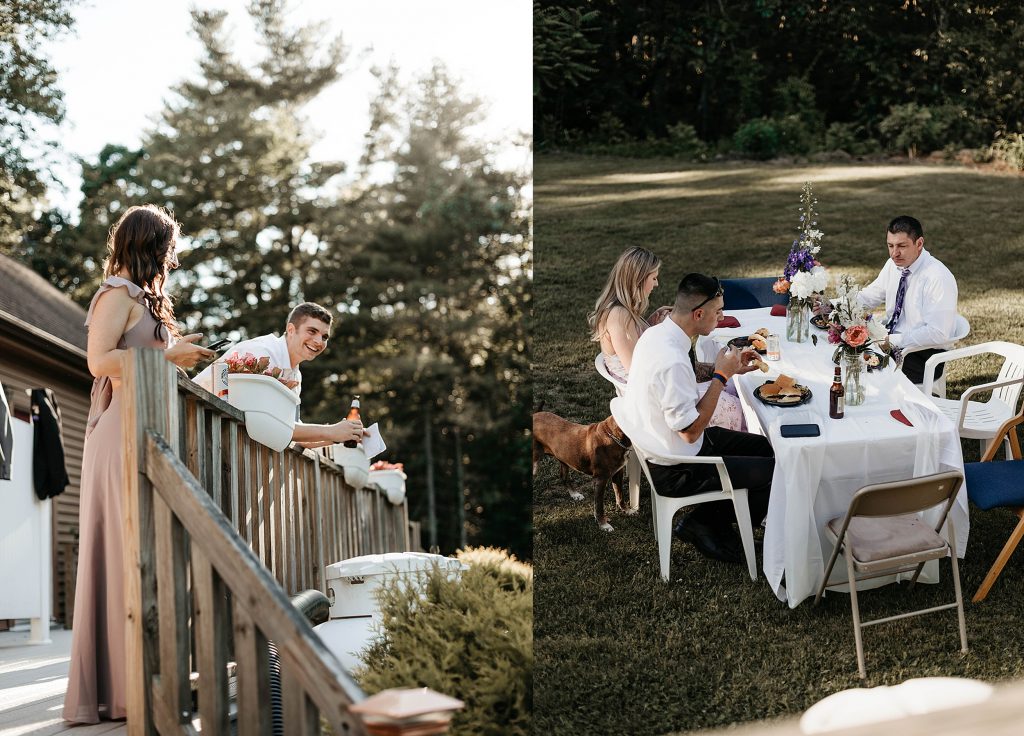 3. You want to save some dollars on your venue
Third! This one isn't always possible, but oftentimes venues will give discounts for weekday or daytime weddings! This is because venues are way more busy on weekends. Therefore, they'll typically charge more for a date/weekend to be reserved by a couple.
It's also potentially easier to host a daytime wedding than a weekend wedding! As far as coordinating with your guests goes – it might be easier for them to take a morning or day off of work than travel/go away for a whole weekend!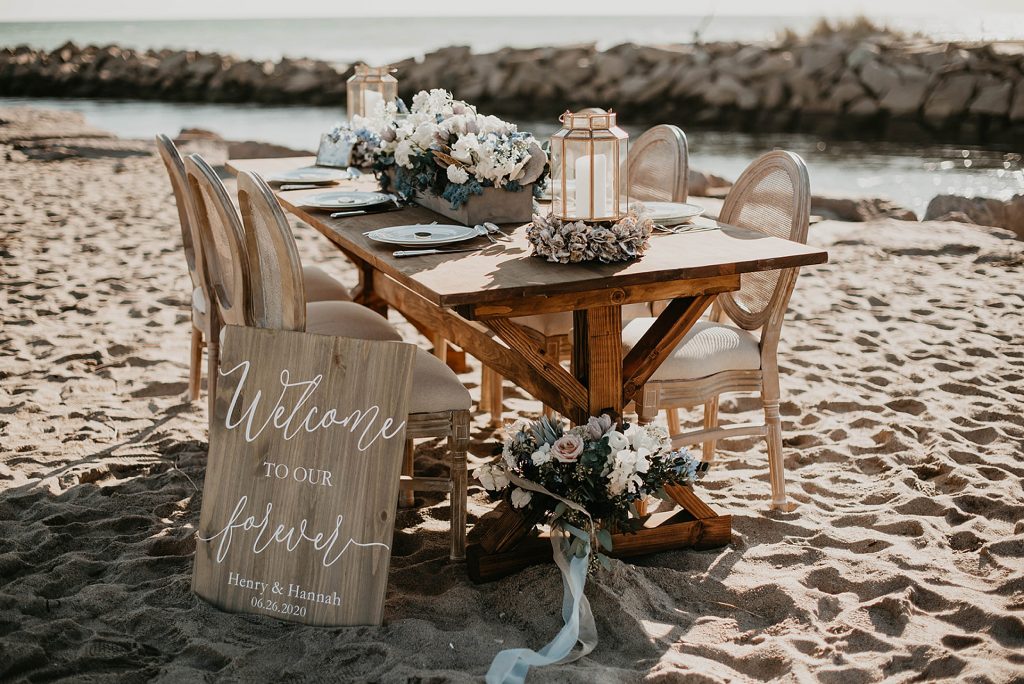 4. Lastly, you just REALLY love brunch food
I mean this is a pretty simple + obvious one! If you're a huge fan of brunch, make your damn dreams come to life with a brunch wedding!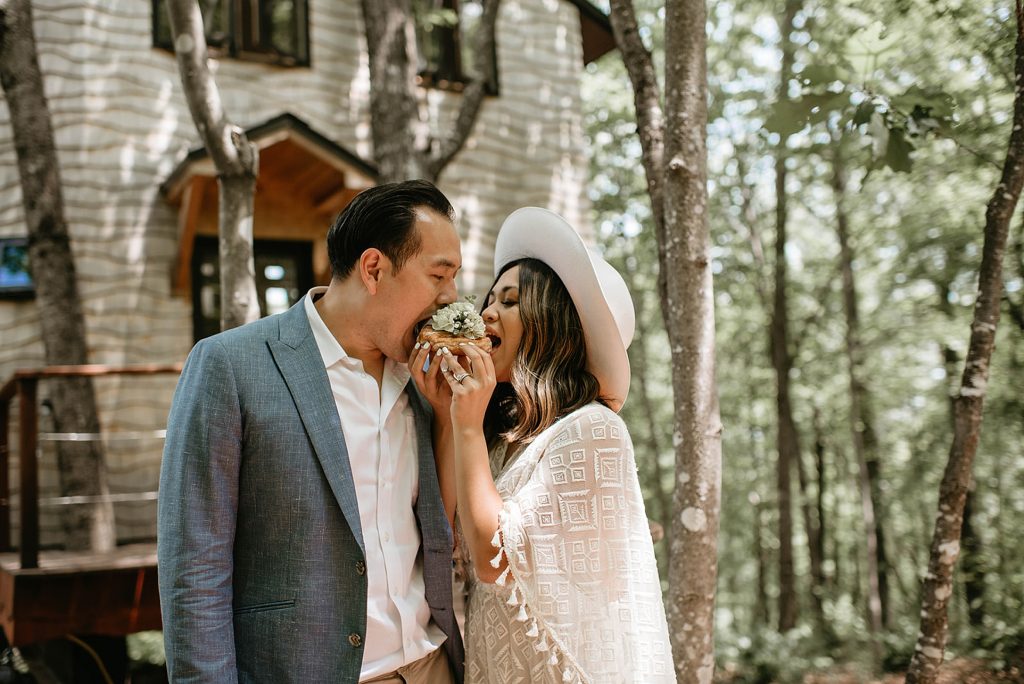 Ideas for Your Brunch Wedding
1. First off, focus on the food
If you're having a brunch wedding, you're probably at least somewhat a fan of brunch food. (If not obsessed with it like I am!) Here are some fun ways you can incorporate the best of the best brunch foods into your wedding!
You can make these happen yourself – whether you + your partner cook the food, or you make it into a potluck! Or you can hire caterers/chefs to do it for ya.
Omelette bar

You could have guests place their orders ahead of time + have their plates specifically prepped for them. Or make it into a buffet that everyone goes through!
Here's a guide to a DIY Omelette Bar from pizzazerie.com!

Waffle/pancake/french toast bar

If you're a fan of breakfast carbs (me toooo), this is such a fun one. Have a variety of toppings for everyone from sweets to fruits to salty snacks!

Brunch buffet

This is pretty self-explanatory – set up a brunch buffet! Combine all of your fave brunch foods – meats, carbs, sweets, pastries, fruits, etc. – and make it into a buffet for your guests to go through.

Dessert for brunch
Breakfast boards

This one is a fun + unique take on charcuterie boards! Fill up your brunch tables with "breakfast boards" – each one featuring your fave brunch foods!
Here's a great article from the Bakermama for some inspo: Breakfast Boards Galore
2. Second, spice up the day with your fave drinks
What's brunch without some yummy drinks??
Include your fave drinks in a simple way – offer them to your guests throughout the day! Whether that means mimosas, bloody mary's, beers ('cause it'll be 5:00 somewhere, right?), or something non-alcoholic! Or, do something a little more personalized and create signature cocktails for your brunch wedding. These signature cocktails/drinks can be based off of your favorite drinks, the theme of your day, or anything meaningful to your + your partner. Here's an awesome article from Something Turquoise with 15 ideas for signature cocktails for you to take inspiration from!
3. Organize daytime games for you + your guests
I personally love playing games with my friends, especiallyyy if it's nice outside. If you've got good weather, plan some outdoor games for you + your guests to play! Or indoor if it won't be decent out. You can play these games anytime you want – before you eat, while everyone eats, while you're drinking, it doesn't matter. Just focus on having a blast with your guests!
Some games you could play:
Croquet
Mega Jenga
Cornhole
Your fave card games
Trivia games
The options are endless!
4. Plan something special for the rest of the night
Don't forget to make a plan for the rest of the night! Whether that means a cozy night in with all your guests, a movie marathon. Renting an Airbnb for everyone. A low-key dinner, camping, or a date night alone with the two of youake it meaningful + a time to focus on connection. Instead of the classic late night dance party with people yelling & music blasting? Personalize your night to what YOU want to do + what you would enjoy the most.
5. Create a unique design + experience that fits you and your partner
A brunch wedding can be totally customized to you + your partner and the type of experience you want to create for yourselves and your guests! For example:
A luxe pool party in Palm Springs
A southern brunch at a vintage ranch with horseback riding in Colorado
A beach day in Cali with an evening at a nearby yacht club
A laid-back New England coastal party with a boat ride
A meal + activities based off your favorite movie/TV series. E.g. a Harry Potter-themed brunch or a Game of Thrones trivia night
A chill brunch at a tiny restaurant in NYC with a bar crawl to end the night
So basically – you can budget for a stylish day filled with experiences for your guests to remember forever. And, most importantly, you can do it literally HOWEVER you want to!!
6. Re-allocate the money you're saving to what's most important
Finally, even though you may be saving some money in certain areas on a brunch wedding, you can re-allocate those funds to make a big impression! Splurge on an interactive bartender to make your guests' favorite cocktails, go for the extra flowers, and stretch your creativity. In other words, think outside of the dang box that Pinterest might put you in! Get outside of those wedding trends might be influencing you, too.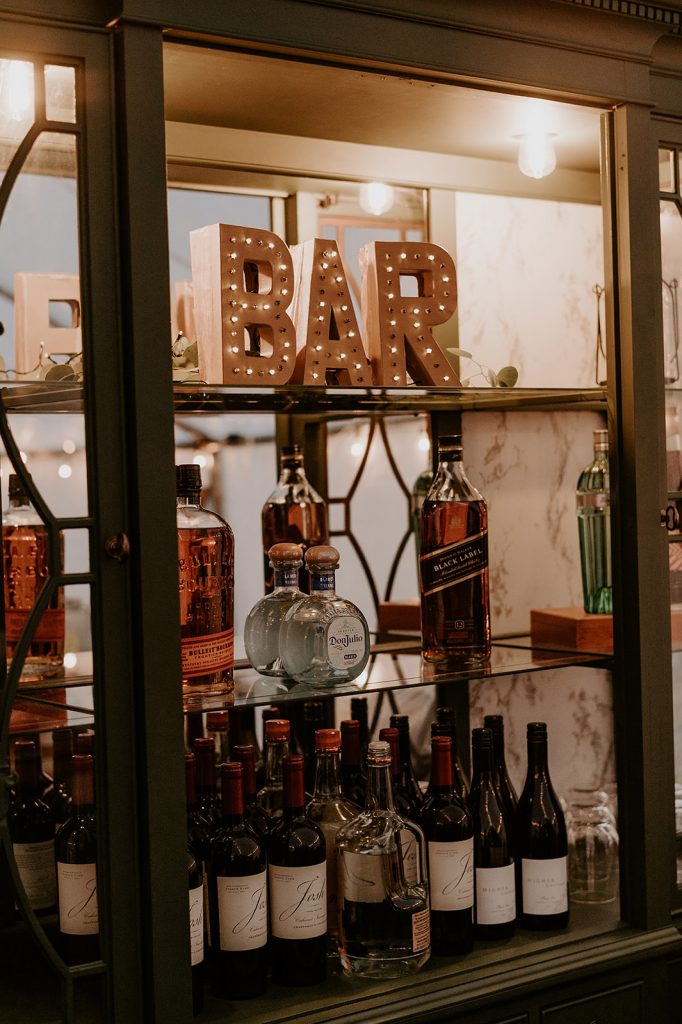 PHEW that was a lotttt of ideas. Clearly you can tell how passionate I've become about brunch weddings! To sum up, I want ALL my couples to know that it's a possibility for their big day. I think brunch weddings are going to start becoming more "trendy" + commonplace. It's going to be a combo of the rise of COVID and increase in popularity of small weddings. Plus especially with more and more couples being encouraged to create a completely unique, personalized day! So if you're a fan of brunch, connections, and a good time with your best buds like I am? Consider makin' your wedding into a brunch celebration 😉