Are you and your partner looking for the perfect destination for your tropical wedding? I've got 6 beautiful (& warm) locations for you to consider!
Turks & Caicos
Aruba
US/British Virgin Islands
Bermuda
Hawaii
Tulum
For each one, I'll go through things like destination wedding ideas, wedding destinations/venues in the area, where to stay, and the climate you should expect. Let's get into it!
**all photos are taken from Google & websites, and are not mine!**
---
Turks & Caicos
First of all – where is Turks & Caicos?
Turks & Caicos is a stunning archipelago of islands in the area between the Bahamas and Haiti. It's a super underrated destination in my opinion – I barely ever hear it talked about and the islands have SO much crazy beauty to offer to anybody who visits!
If you're looking for places to stay in Turks & Caicos, Wymara Resort & Villas is an incredible option. The resort sits on Grace Bay Beach, with insane panoramic views of the bright blue waters!
Getting married at Wymara Resort & Villas: the perfect Turks & Caicos wedding venue
Not only can you have a perfect vacay at Wymara full of lots of R&R – you can also tie the knot there!! It's the perfect wedding venue in Turks & Caicos: they've got a variety of spaces you can choose from, endless additional services to make your day perfect, and world-class dining options. Here's a quick overview of the different spaces the resort offers for weddings, complete with descriptions from the website itself:
Stelle Restaurant
"Experience sophistication in an island setting at Stelle. With indoor and outdoor seating overlooking our pool and gardens, Stelle is the ideal venue for a chic celebration. Intimate private events and buyouts for up to 160 guests are available, restrictions apply."
Zest
"Overlooking our white sandy beach and miles of turquoise waters, Zest Beach Bar + Grill offers two separate areas: one for cocktails and another area for sit-down dining. Start the day with a breakfast under the morning sun or welcome the evening with dinner by the sea. Depending on the set up, the space can accommodate up to 100 guests for cocktails and 40 guests for sit-down dinner."
Private lounge
"Located inside Stelle, our Private Lounge can accommodate up to 40 guests for a sit-down dinner or up to 60 for a cocktail reception. Overlooking our Private Garden, it is the perfect venue for an intimate and completely private event. The space can also be set up for corporate meetings."
Outdoor private garden
"The perfect complement to our Private Dining room, our Private Garden is specialized for outdoor events requiring privacy. It can accommodate up to 40 for cocktails before dinner or as a break area from our Meeting Room."
Finally, the Penthouse
"With over 3,000 square feet of indoor space plus a legendary wrap around terrace, the Penthouse is the perfect spot to enjoy sophisticated ocean views. Designed for intimate gatherings for up to 24 or a sit-down dinner for 12."
No matter what kind of celebration you and your partner are wanting, this resort offers it alllll. Plus, take a look at their banquet menus and all the yummy food you can choose from!
---
Traveling to Turks & Caicos during COVID-19
Wymara Resort & Villas has a great guide with all the information you need to know about visiting Turks & Caicos during the pandemic, as well as the resort's policies!
Ambergris Cay is a private island in Turks & Caicos, offering luxury resorts, amazing dining, and plenty of fun tourist activities.
Here's only a BRIEF list of some of the activities this island has to offer:
Snorkeling
Kayaking
Stand-up paddleboarding
Boating
Spa treatments
Reef-fishing excursions
Guided nature walks
& SO much more!
Ambergris Cay is truly the dream place to visit for your tropical destination wedding if you're looking for a luxury, all-inclusive experience.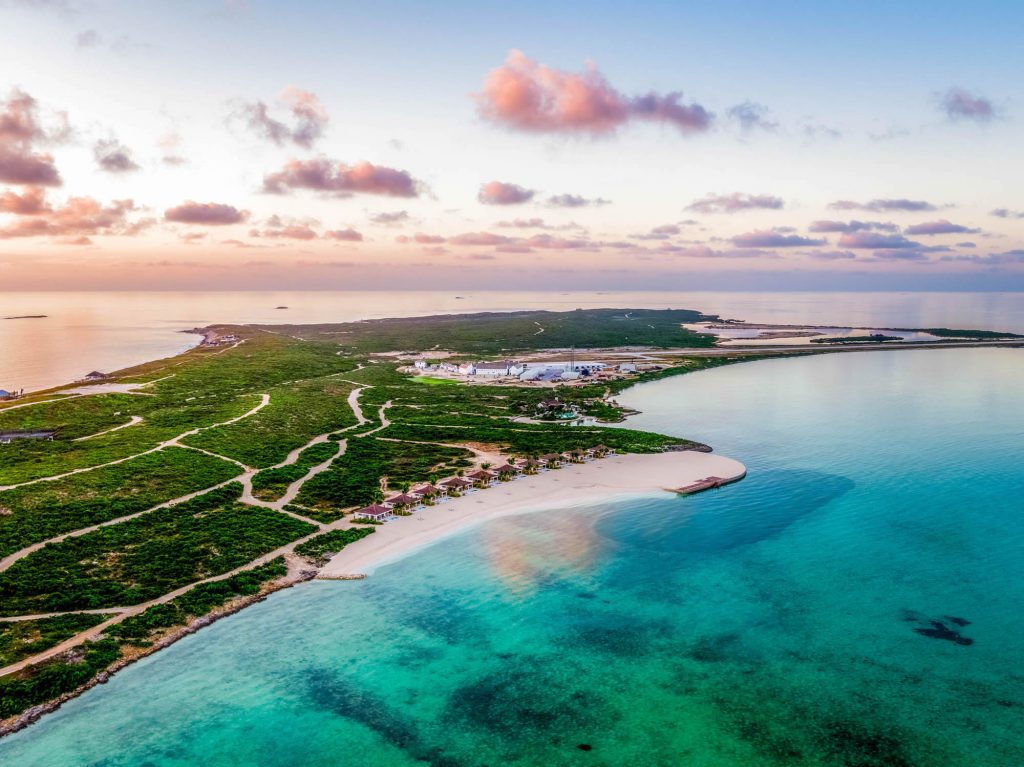 Aruba
I may be a little biased since this is where Nick and I went for our honeymoon!! I've got a full blog post about our Aruba honeymoon itinerary here if you wanna check it out for even more information.
The Boardwalk Boutique Hotel is a no brainer for your Aruba destination wedding hotel. Formerly a coconut plantation, this hidden tropical oasis is the perfect place for romance, privacy, and relaxation.
You can choose from a range of beautifully styled casitas (I recommend the deluxe coco casita with outdoor shower!) from all around the grounds, and immediately feel like you have your own little home in the midst of Aruba. It's just across the street from the beach, so a quick 3 minute walk will get you to your private slice of the beach with palapas you can reserve each day. You won't need to worry about rushing down to the beach at 6am to grab a spot here!
They have 2 incredible pools, a snack shack with service from our favorite, Eduardos, and the friendliest staff around. We recommend having a car here, so you can really get yourself immersed in the local life! And for safety, it's a gated resort so you can be at ease knowing everyone on the property has a key to enter!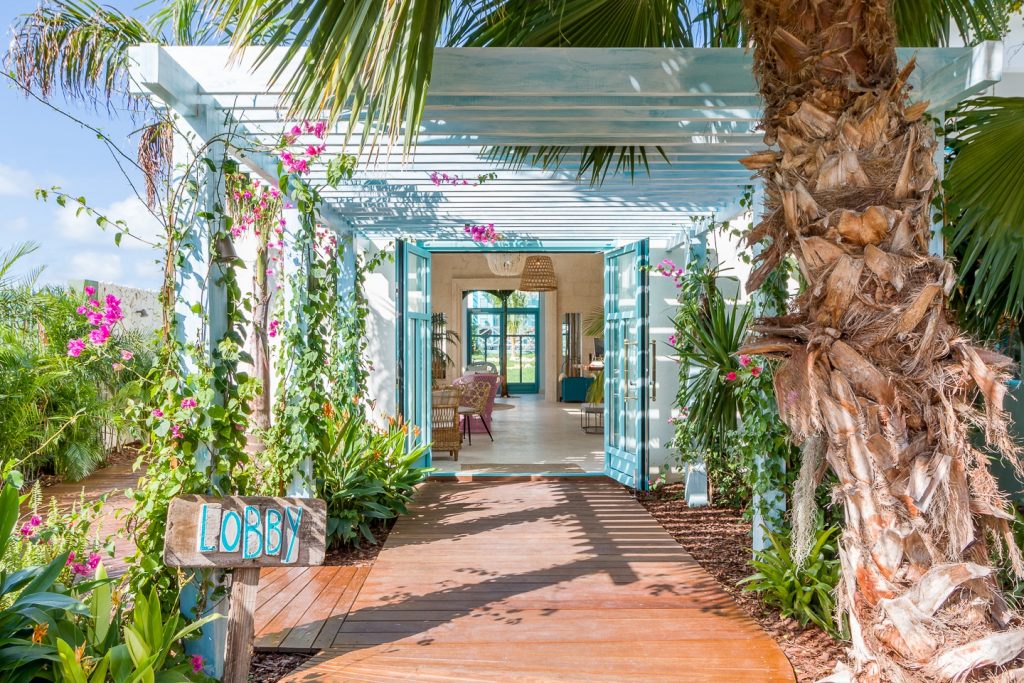 Having your destination wedding in Aruba? Consider Arikok National Park
It only costs $11/day for entry into this incredible national park! You'll drive through miles of desert, overlooking the cliffs and ocean. There's hiking trails, caves, beaches, and wildlife. There's really nothing like it!
You can go on private guided hikes, visit the natural pool, go cliff jumping, and go camping. There are endless things to do on this gorgeous piece of land, making it the perfect place for your destination wedding in Aruba!
One other fun thing you can do on the island and in this national park: rent 4×4's or go on a UTV tour through a company like TripAdvisor! You'll be able to explore way more beautiful places and make a super fun adventure out of your time on the island, perfect for a honeymoon or post-wedding activity together + with your family/friends who attend your big day.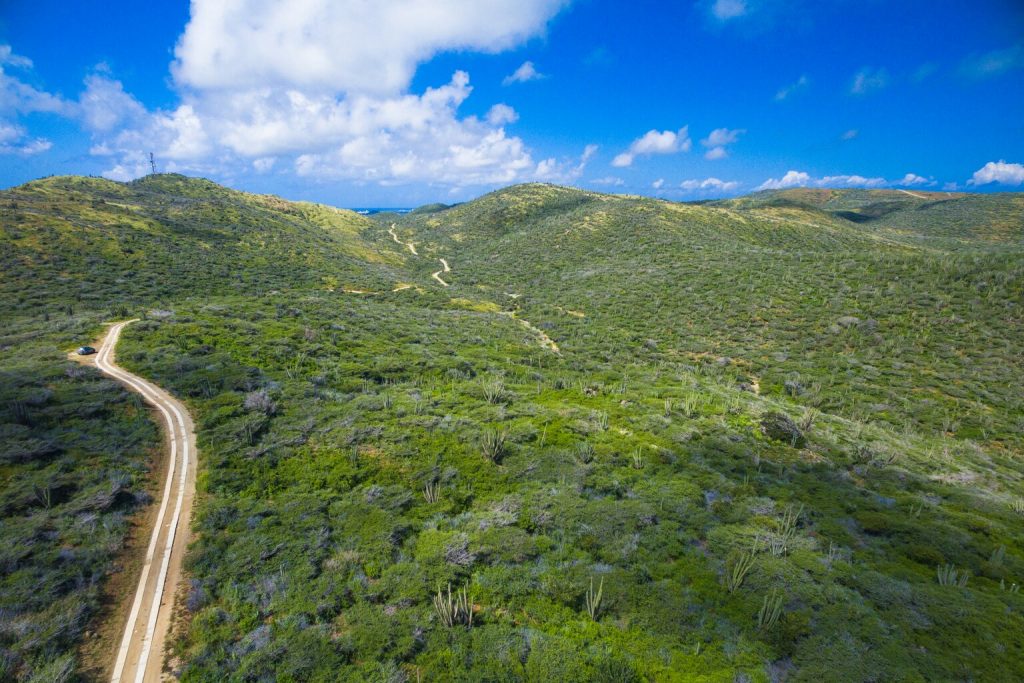 Visiting Aruba during COVID-19
Here's an article from Visit Aruba that has all of the guidelines + restrictions you need to be aware of when visiting Aruba during the pandemic!
---
US Virgin Islands
Another beautiful set of islands to visit in the Caribbean: the US Virgin Islands!
The US Virgin Islands is made up of St. Croix, St. Thomas, and St. John – three amazing spots to consider for your destination wedding.
Where to get married on St. Croix
One amazing venue for your St. Croix destination wedding is The Buccaneer, a stunning luxury resort! It's got all kinds of spaces to offer: breathtaking ocean views, a tropical garden by the water, a centuries-old Sugar Mill, and more.
You can have an intimate wedding with just the two of you, or celebrate with up to 100 guests at this resort. Wedding packages range from $1800-9500+ depending on your guest count and the types of amenities you'd like included!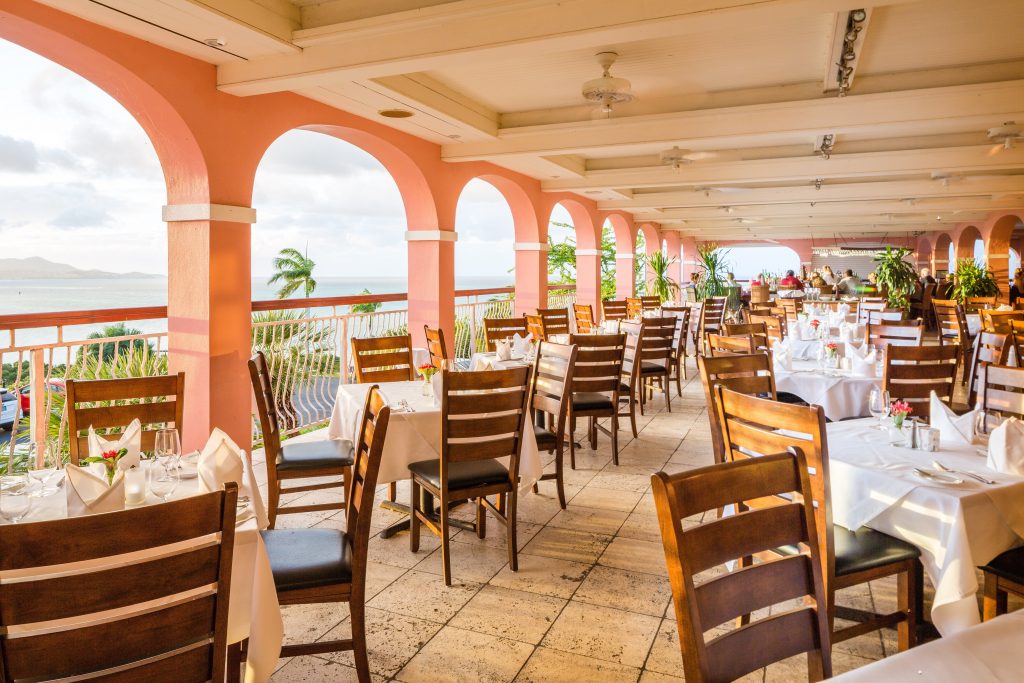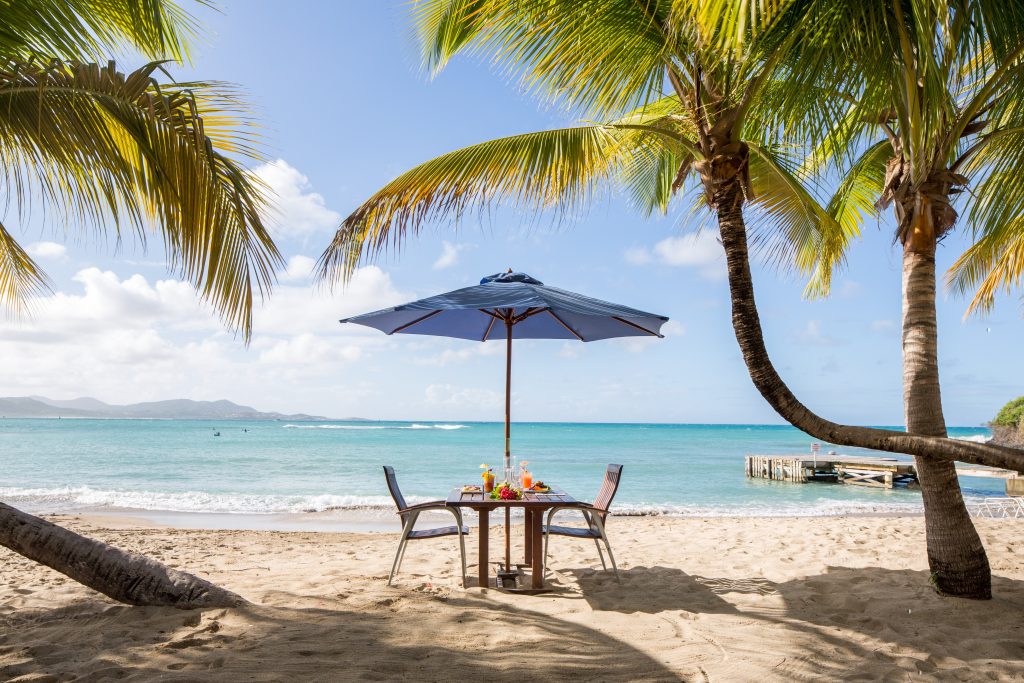 Where to get married on St. John
Gallows Point Resort offers a beautiful spot for a St. John destination wedding. St. John has a ton of beaches you could tie the knot at, but this resort offers multiple spaces to hold weddings up to 120 people. With greenery and ocean views everywhere, this one is a no brainer if you're searching for a wedding venue on St. John!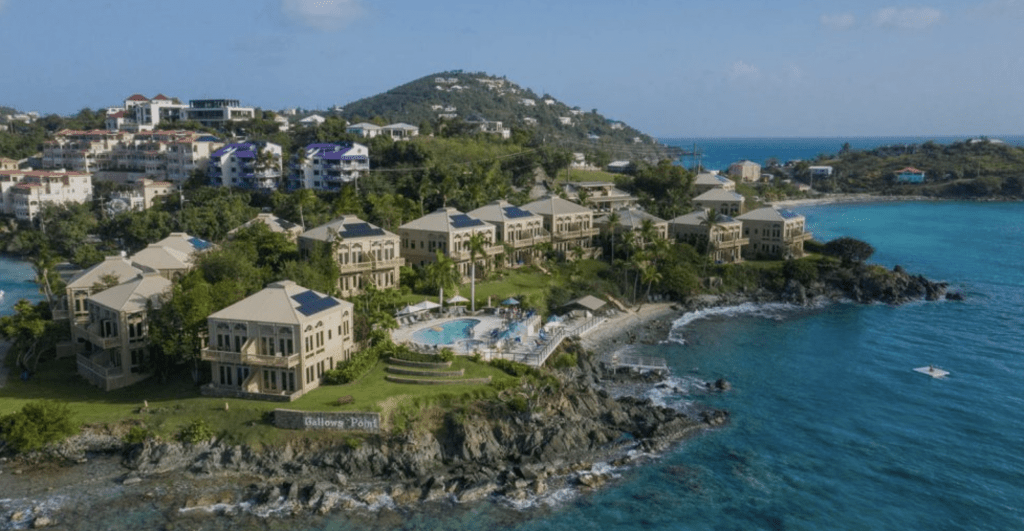 Where to get married on St. Thomas
Now it's time for the last of the US Virgin Islands, St. Thomas, which offers the beautiful Bolongo Bay as an incredible spot for your tropical destination wedding! Bolongo Bay is a beach resort that offers fully customizable destination weddings and features amenities + activities such as beach bonfires, private sailing trips, water sports, and more.
The fun thing about Bolongo Bay Beach Resort is that you can do one of two things for your destination wedding: get married on the beach, or tie the knot while on a private catamaran excursion! Bolongo Bay recommends that you "have a private, intimate dinner for two on the beach to toast your nuptials or take the family and friends out for a special sail on the Caribbean Sea."
There are truly endless opportunities to create your perfect destination wedding at this resort!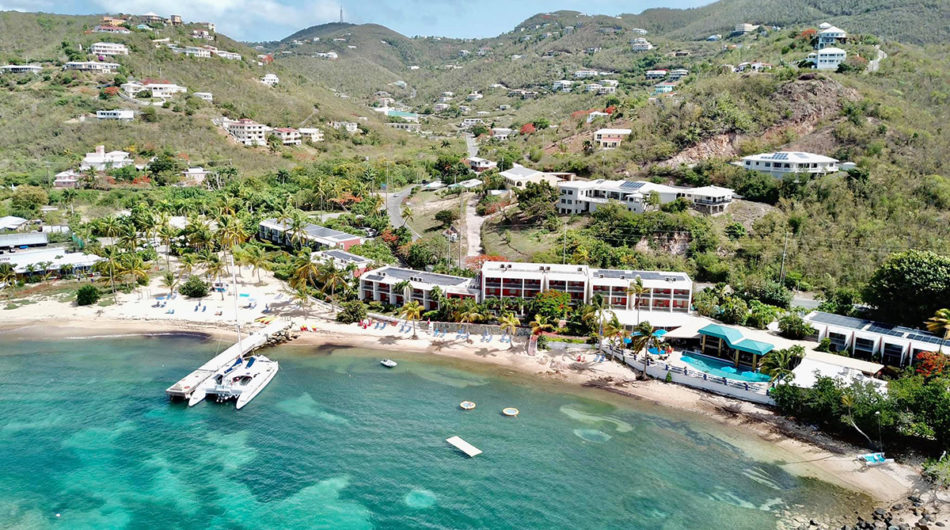 Traveling to the US Virgin Islands during COVID-19
Here's the CDC's key information for travelers heading to the USVI during the pandemic that you'll want to make sure to pay attention to.
---
Bermuda
Bermuda is a dream tropical wedding destination, and is especially easy for east coasters! The island offers a TON of opportunities + activities for people traveling in, including:
Here's a list of the best things to do in Bermuda according to TripAdvisor!
---
Where to hold your Bermuda wedding
Let's talk about one of the top wedding venues in Bermuda: Hamilton Princess & Beach Club!
This venue offers so much to couples looking to create their dream tropical destination wedding.
Here's the basic info to know:
Both indoor & outdoor venue options
Plenty of ceremony + reception space options for every couple – beach, ballroom, terrace, restaurant, & more
Pastry chefs + catering teams to create your dream meals and desserts
Customized spa packages
Custom room packages for you + your wedding party
Guest capacity: ranges from 30-1,000 (yep, their reception banquet space can fit 1,000 people!) depending on the spaces you choose for your ceremony + reception
On-site catering: Yes
Handicap accessible: Yes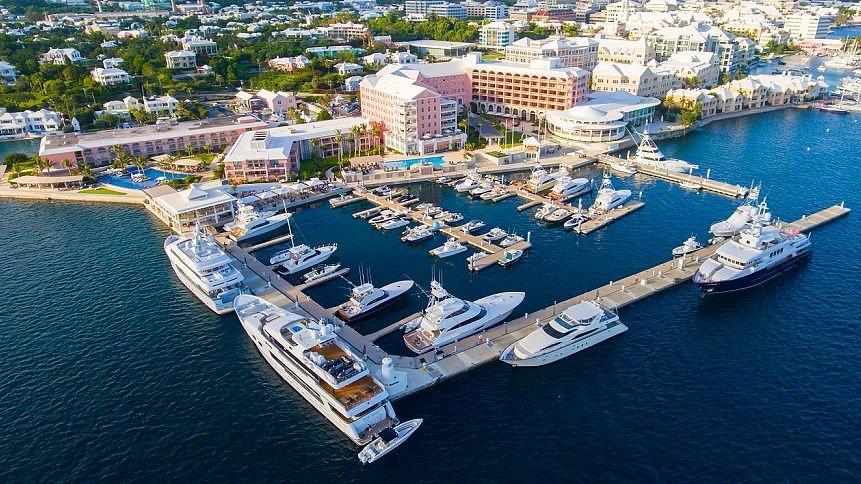 Traveling to Bermuda during COVID-19
Go To Bermuda has a great webpage with all the information, guidelines, and restrictions you need to know about traveling safely to Bermuda during the pandemic!
---
Hawaii
Hawaii is obviously one of the best locations for your tropical destination wedding, with its endless opportunities for anybody traveling in!
I'd suggest Kauai for destination adventure elopements, and another island like Oahu for larger Hawaii destination weddings.
Visiting Kauai + Kauai's best wedding venues
Kauai is also known as the "Garden Island" because of the insane environments + landscapes it offers all on one island. As Go Hawaii describes it, "The oldest and northernmost island in the Hawaiian chain is draped in emerald valleys, sharp mountain spires and jagged cliffs aged by time and the elements." Pretty much sounds like a dream destination, right?
This resort is an amazing place to hold your Kauai destination wedding for many reasons, including its elegant venue options, specialized microwedding packages, and overall luxurious experience.
The resort has beautiful ocean and garden views, and offers multiple spaces for you to hold your wedding at, with plenty of guest amenities as well. Plus, it's only minutes away from a ton of local attractions for you to visit during your trip!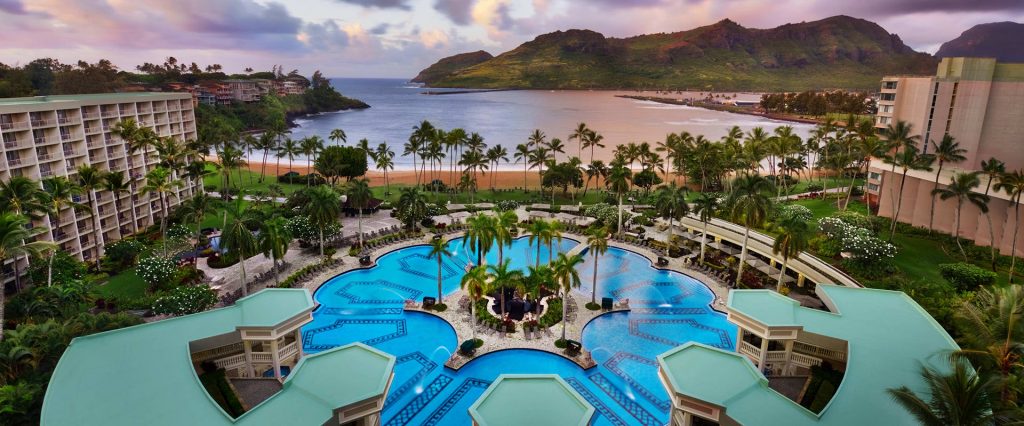 Best spots for adventure elopements in Kauai
Here's a list of some of the most beautiful spots in Kauai to consider for your Kauai adventure elopement!
Visiting Oahu + best wedding venues on Oahu
Oahu is another gorgeous island in Hawaii and has a ton of tourist attractions, as well as plenty of beautiful wedding venues!
Here's a guide to wedding venues on Oahu for you to check out if you'd rather have your destination wedding here versus Kauai.
Traveling to Hawaii during COVID-19
Here's a webpage with all of the requirements you need to know when traveling to Hawaii during the pandemic!
Tulum
Tulum is a gorgeous city on the Yucatán Peninsula of Mexico. It makes for an amazingggg destination for your wedding because of all its beautiful beaches, and there's plenty of tourism activities to do in the area while you're there, too!
Here are 3 amazing wedding venues in Tulum if you're potentially lookin' for a spot for your Tulum destination wedding.
Kima Tulum is an absolute DREAM for your destination wedding in Mexico. It's the most magical jungle oasis where you can create your perfect tropical destination wedding among the greenery, fairy lights, and amazing spaces.
The venue can hold weddings up to 130 people, and you can choose from multiple ceremony + reception spaces that the venue offers, including the pool mandala surrounded by fairy lights in the middle of the jungle. You TRULY could not ask for a more stunning place for a tropical destination wedding.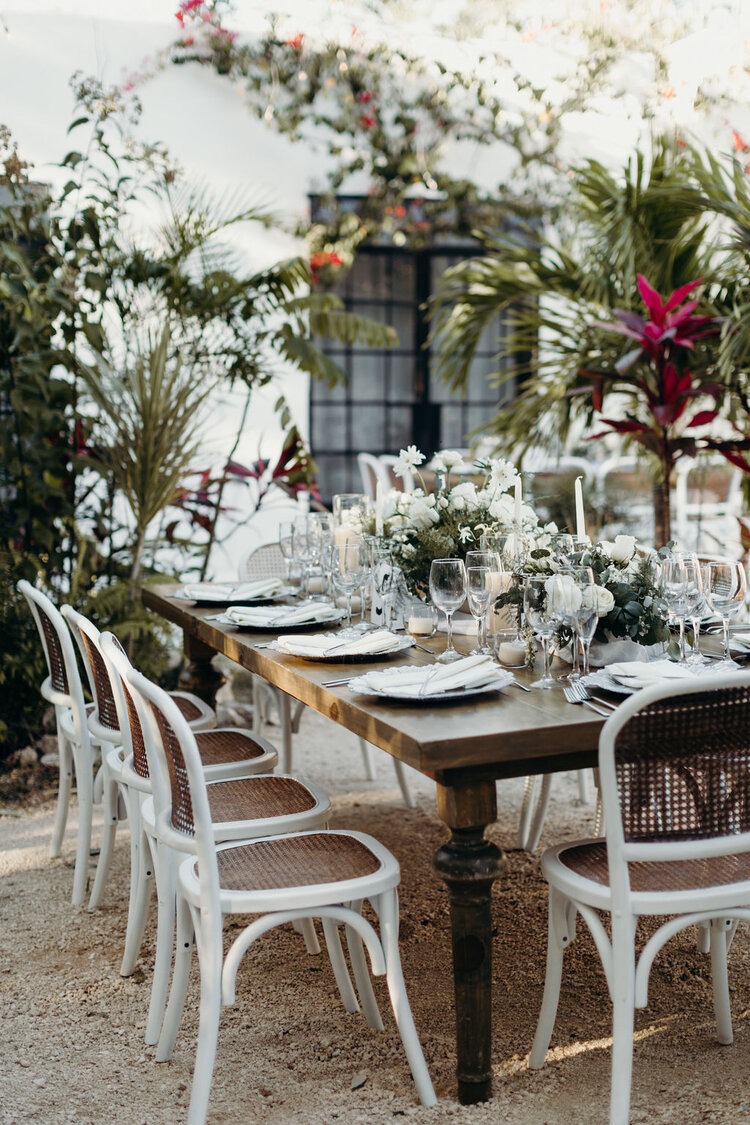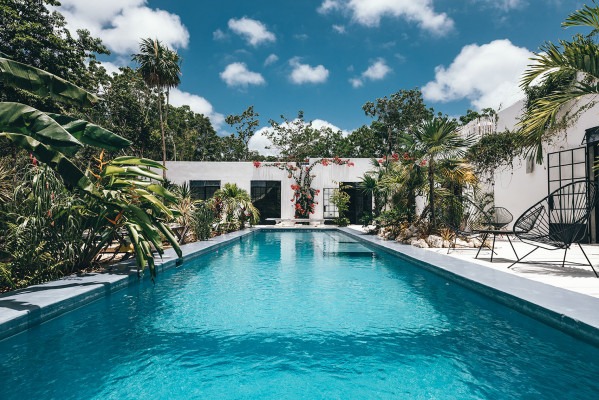 Tribe House Tulum is a cozy, tropical adventure Airbnb that makes for a perfect space for an intimate destination wedding in Tulum. With a mix of bohemian and tropical decorations, natural light everywhere, a stunning outdoor pool, cobblestone pathways, scuba diving tours, and more, this Airbnb is truly an all-inclusive experience for you and your guests!
Make a full trip out of your intimate Tulum wedding and stay at Tribe House Tulum with your closest friends + family members. Go on excursions, eat at local restaurants, and spend time tanning in the sun after you say your vows to one another! I promise, just one look at the Airbnb's Instagram page and you'll be convinced.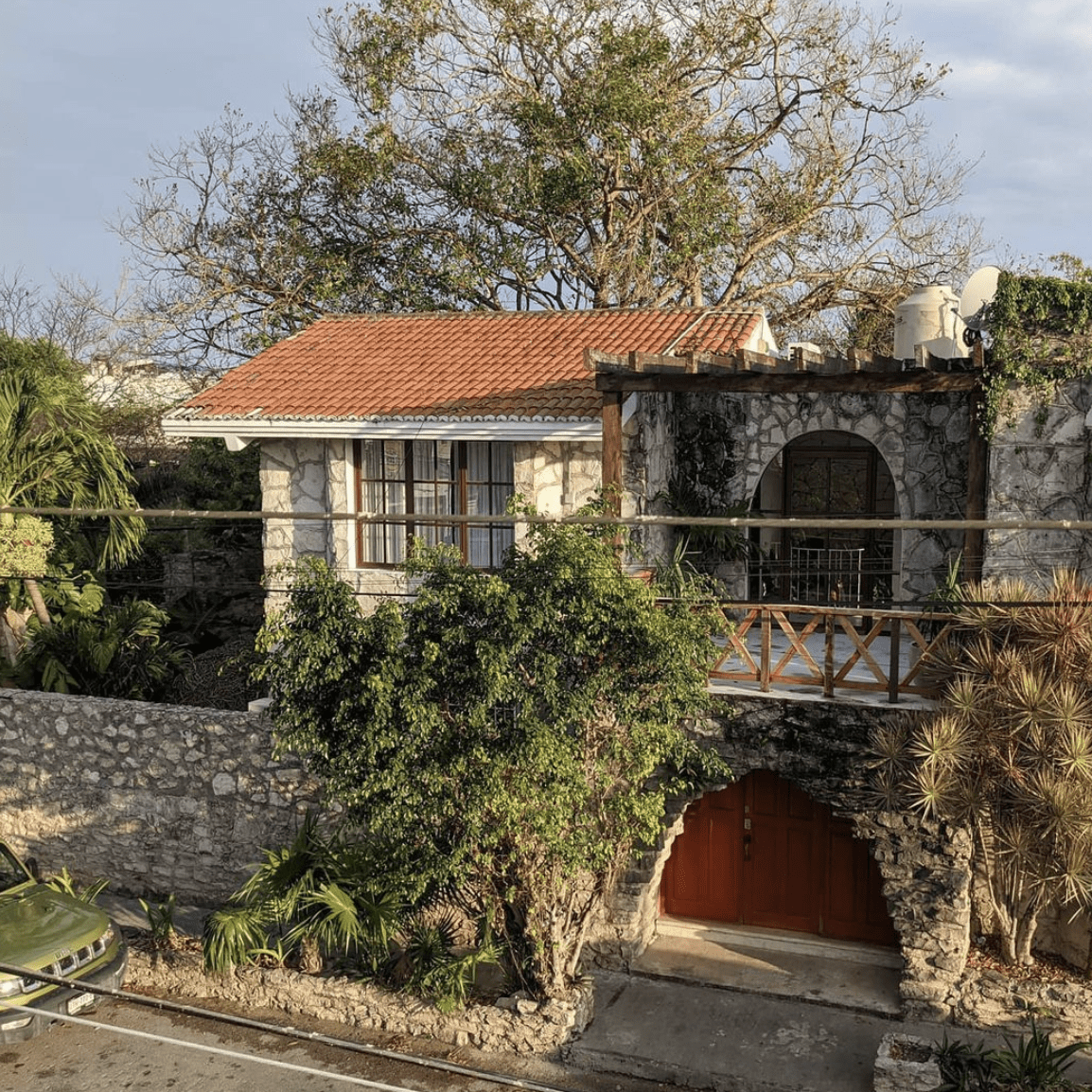 I know I keep saying this about every spot in Tulum, but Ma'xanab is a seriously magical destination. Surrounded by palm trees and ocean views, this resort is paradise for anyone who visits. It offers jungle view suites, garden view suites, high floor sea facilities, and more.
Here's how the resort's website describes its rooms, just to give you a picture of what the resort values + how it curates its guests' experiences:
"Inspired by the materials, textures and colors of Mexico, we created an intimate and ideal space to reconnect with oneself."
Sounds like the perf place to go with your partner and celebrate your love + honeymoon together, right? The resort also has a gorgeous restaurant as well as a spa for you to get some R&R in before + after you tie the knot. It's truly a place that focuses on pampering its guests + creating the most luxurious experience possible.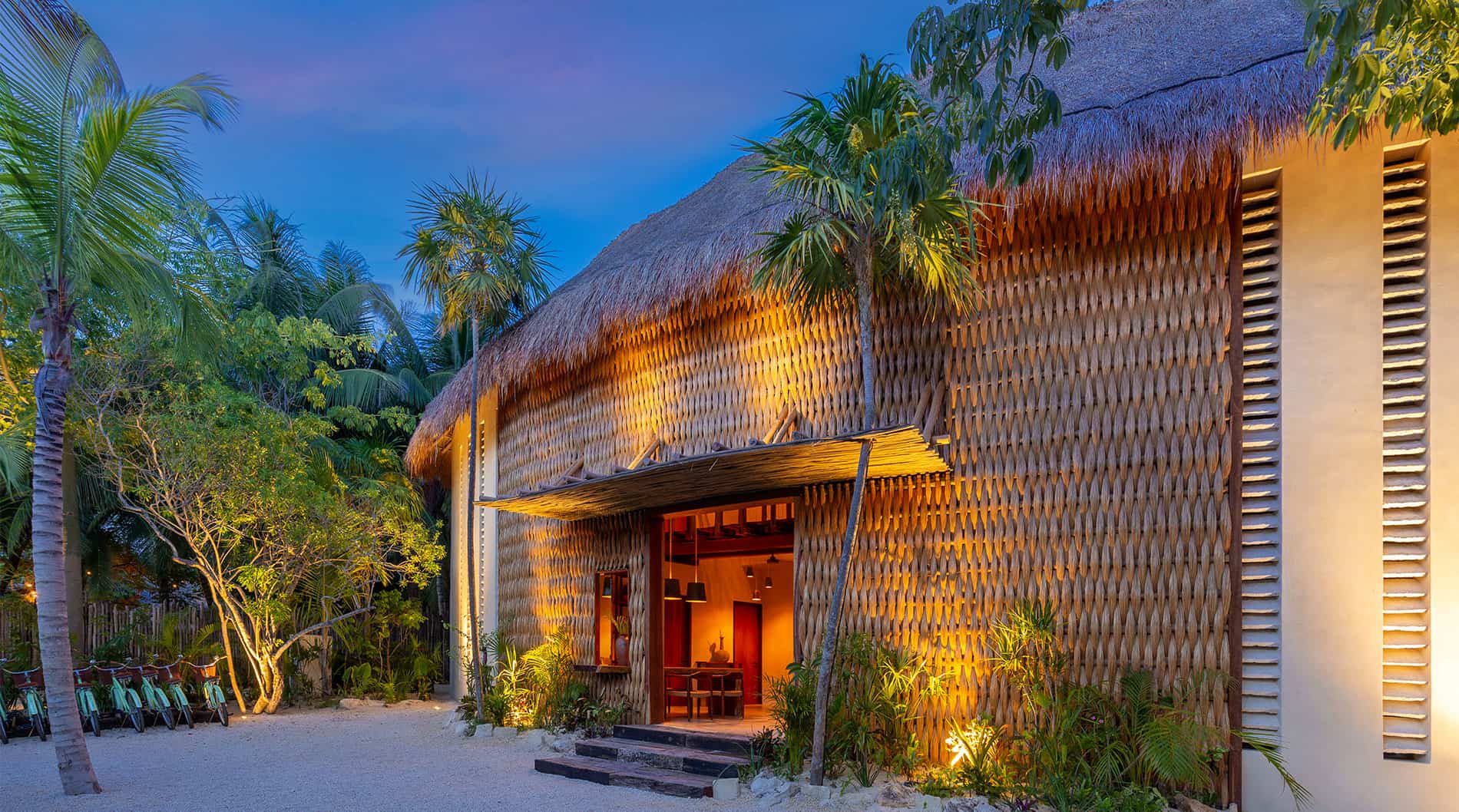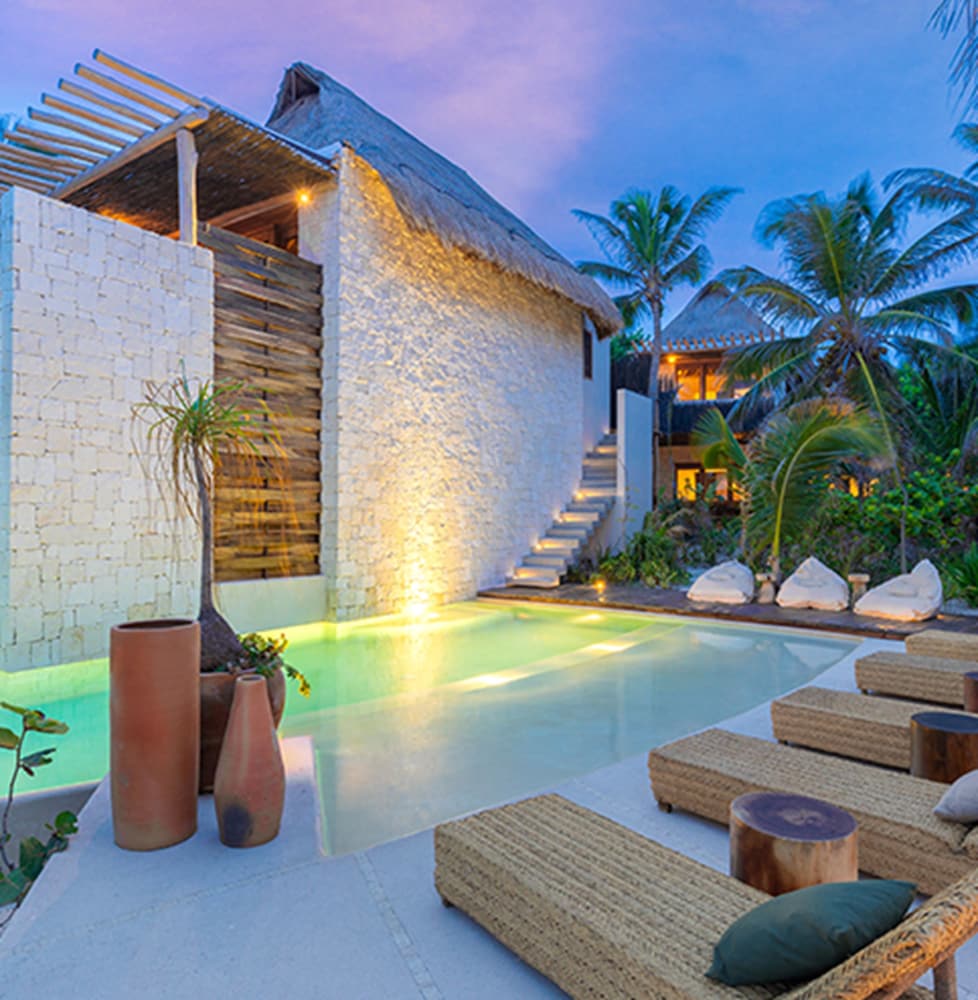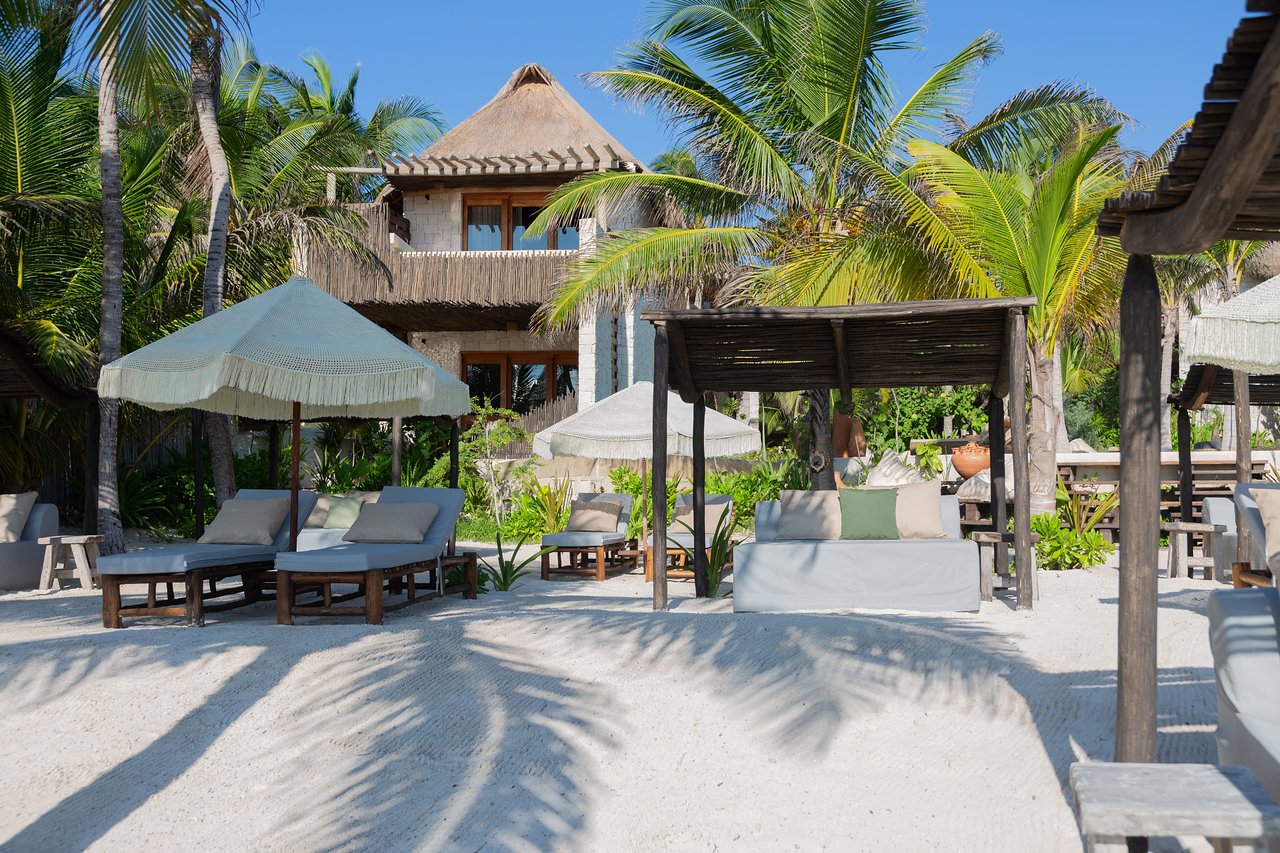 Traveling to Mexico during COVID-19
Here are the CDC's guidelines and key info for travelers who are going to Mexico during the pandemic!
---
PHEW that was a tonnnn of good info. I hope you're feeling like you have a list of dream places to consider for your tropical destination wedding, and that you can envision your big day at one of these spots! I'm here to help you find your perfect wedding location + tag along to photograph it for you 😉