Having trouble finding your perfect Florida wedding venue? I've got you covered! I've rounded up the top Florida wedding venues in both the Orlando and Tampa areas. Choosing a venue can be tough, but this list has venue styles to fit every couple's vibe and budget. From urban to rustic, and everything surprisingly in between, your dream venue awaits!
**The photos in this post are not mine, and are presently taken from the venues' websites**
The Balcony Orlando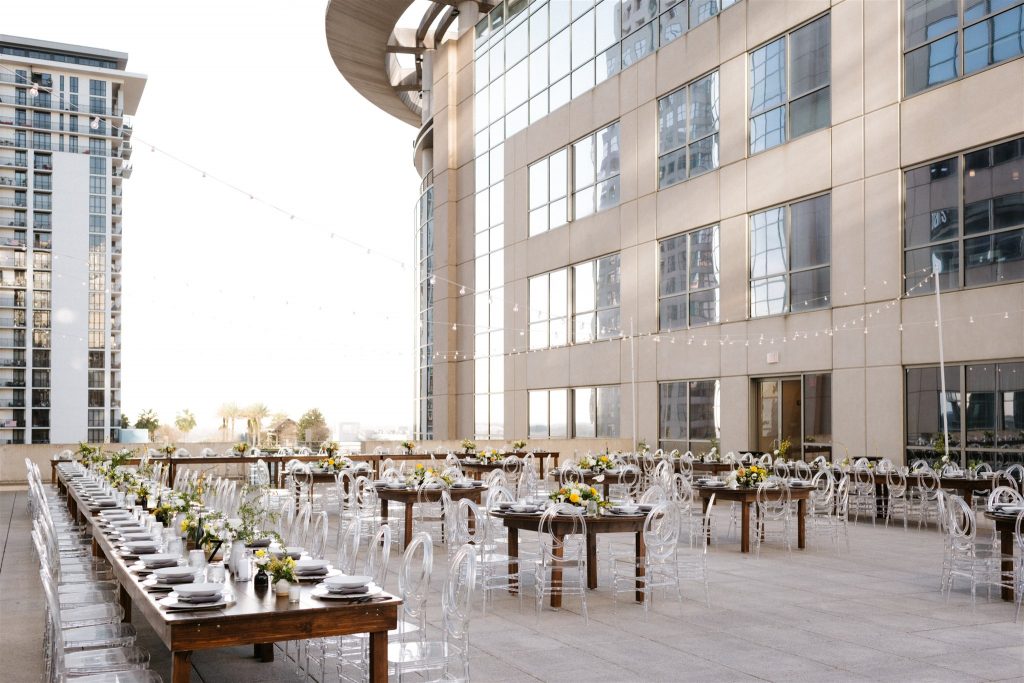 Nestled in downtown Orlando, The Balcony sits 11 stories high while overlooking the city lights and Lake Eola. The outdoor balcony is especially remarkable and offers a night of celebration under the stars. In the event that you need more room or a rain plan, the indoor space is a perfect option. The style is unlike any other and more urban-industrial, and you can do it up big or go simple!
The Balcony Orlando Wedding Details:
Over 10,000 square feet of outdoor space
Boasting over 6,000 square feet of indoor space
View of Lake Eola + surrounding skylines
All packages include:

12 hours in time at the venue
Rehearsal time
Event planning + venue coordinator prior to
50 tables + 250 chairs
Event insurance
Dance floor
& more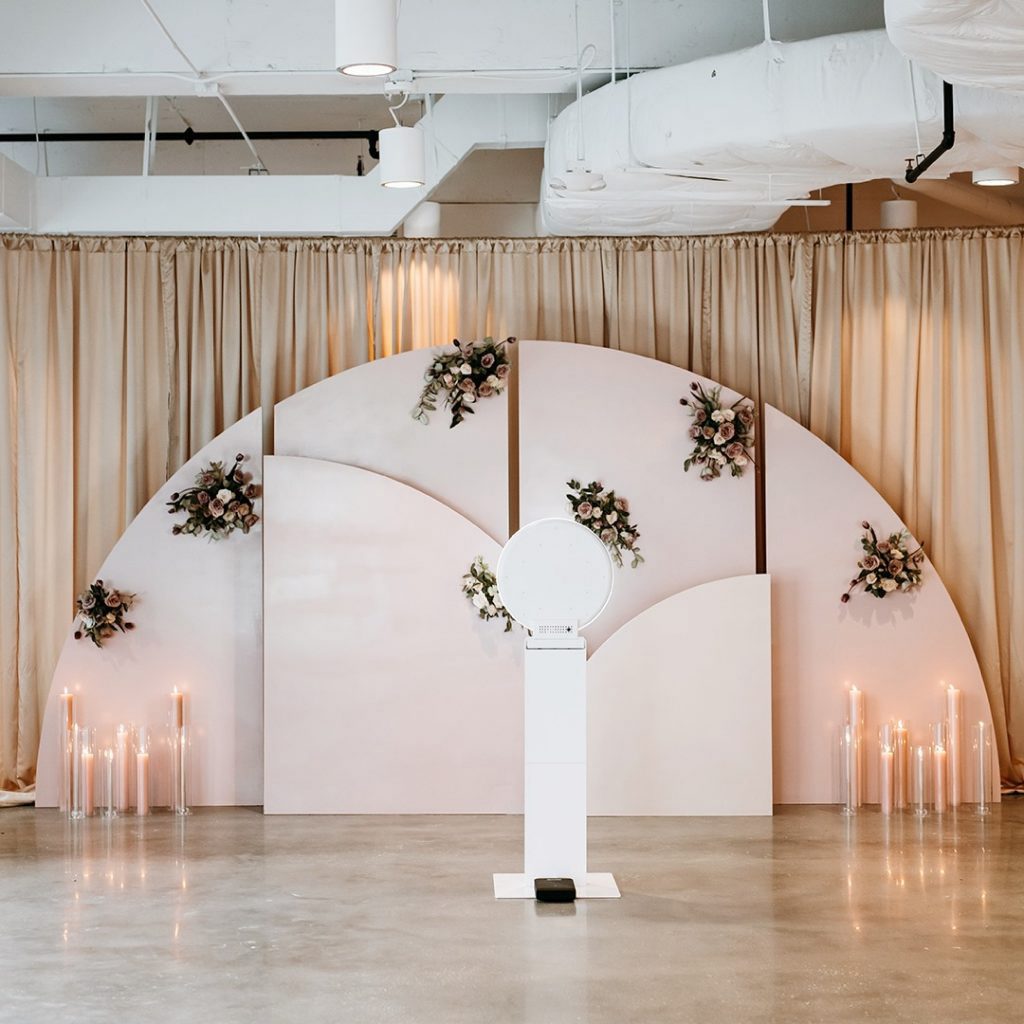 White Rock Canyon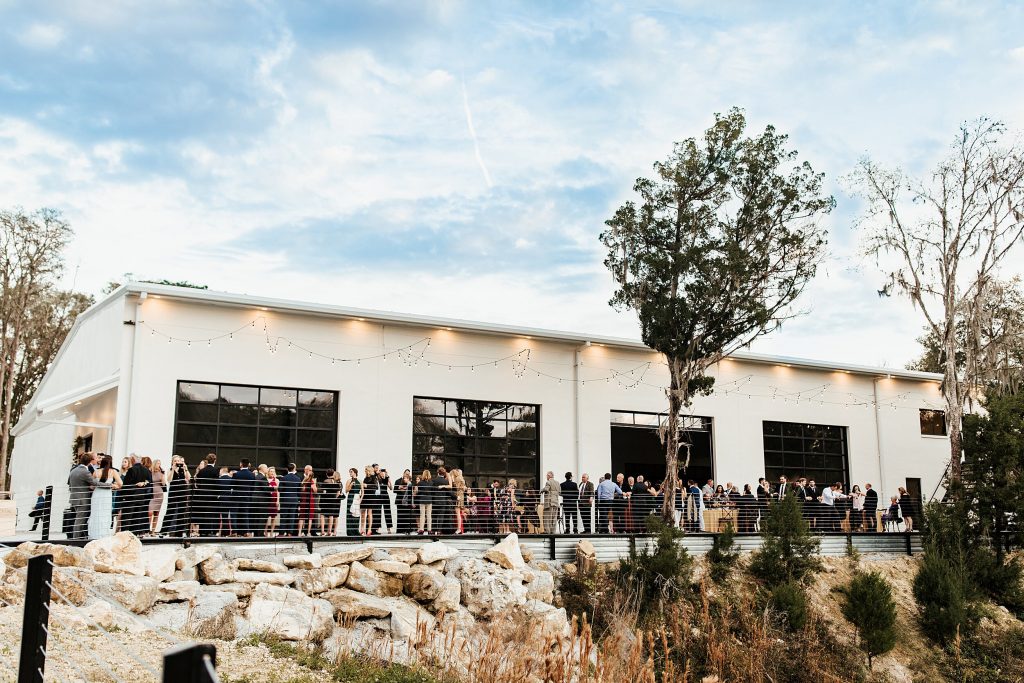 This is a brand new venue to Bushnell, located just outside of Orlando. White Rock Canyon is situated on a limestone rock quarry with a large industrial building to party the night away. It offers an incredible space with a couples suite for the weekend, and separate getting ready suites for both parties on the day of the wedding. The dreamy lighting of this venue makes sunset photos a must! As one of the newest Florida wedding venues, White Rock Canyon is a no brainer for your celebration!
White Rock Canyon Wedding Deets:
Weekend wedding rentals start at $13,500 + tax
Venue rentals include:

Rehearsal + ceremony + reception spaces
Weekend access
Event day insurance
Suites for bride + groom to stay in
Venue coordinator
Access to property for engagement photos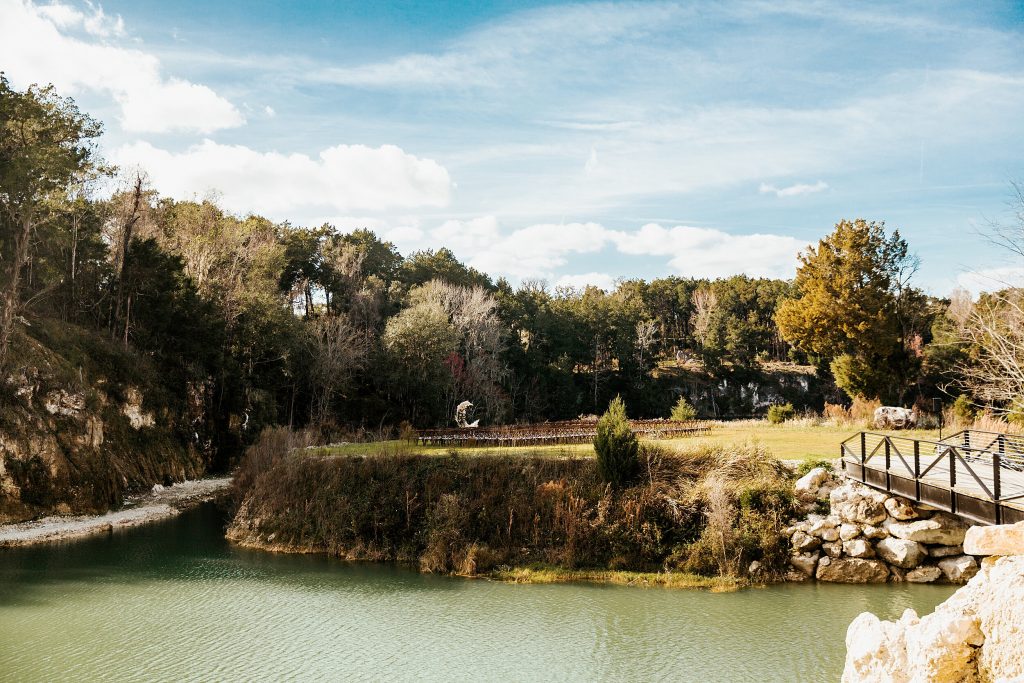 The Howey Mansion
Ever wish you could transport your wedding day to an Italian villa? Look no further than the Howey Mansion. The courtyard is really where the magic happens here! A bonus is you can rent the entire property for the weekend.
Howey Mansion Wedding Deets:
Can accommodate up to 400 guests
Packages range from $2,500-$12,000
Various packages include things such as:

Getting ready suites there
Tables + chairs for up to 200 guests during
A fun fruit-infused water station
Venue rental for rehearsal dinner
Guest rooms (included in top package)
& more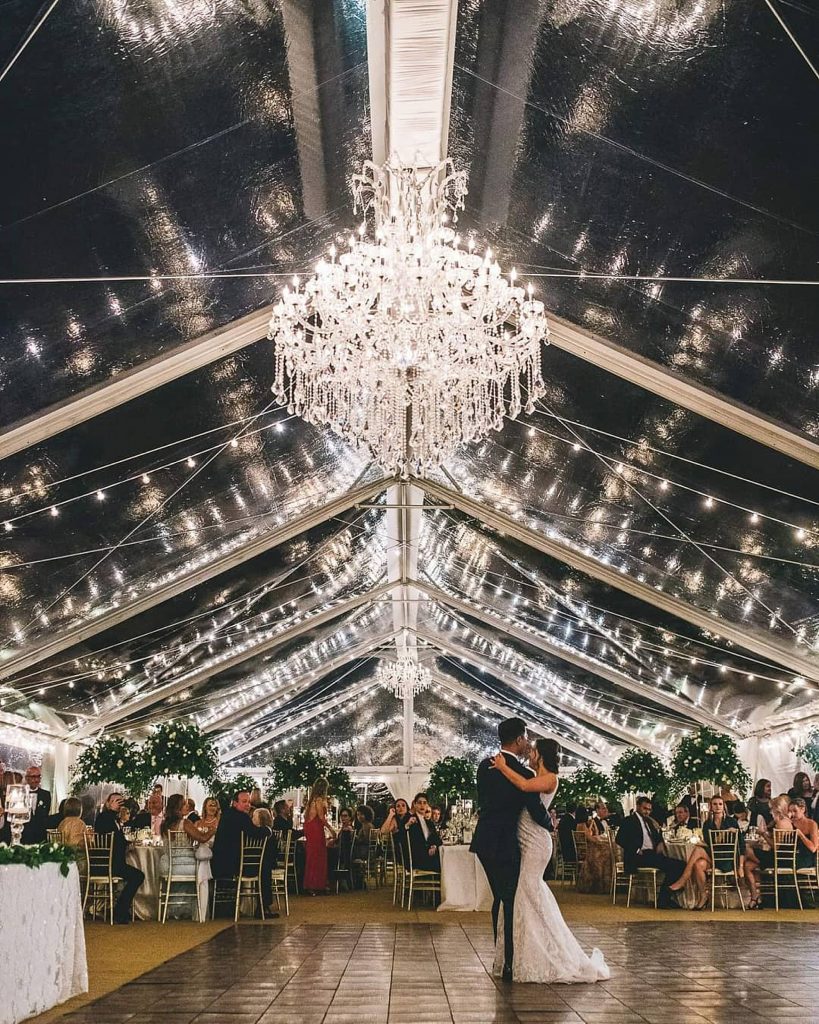 The Acre Orlando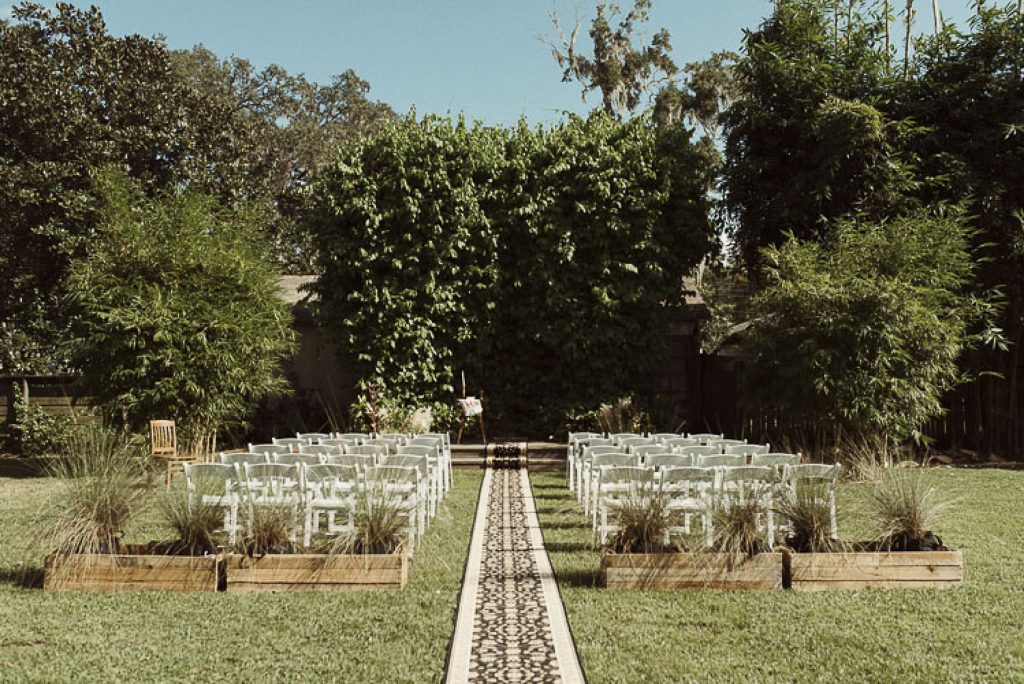 A true hidden gem, The Acre Orlando is a whimsical and charming Florida wedding venue perfect for a shabby chic outdoor garden party. The simple wedding packages make the process easy and fun. Plus, the variety of spaces it offers makes it accordingly versatile and a home away from home to host your guests and celebrate your wedding day. The Acre is just screaming for a couple to host their brunch wedding here!
The Acre Orlando Wedding Deets:
Venue offers 3 packages:

2 hours for a small, intimate wedding – including ceremony + time to eat cake
3 hours – ceremony only
8 hours – the whole wedding day + access to getting ready suites

Experienced sound team available during
Deposit required to secure date at time of signing contract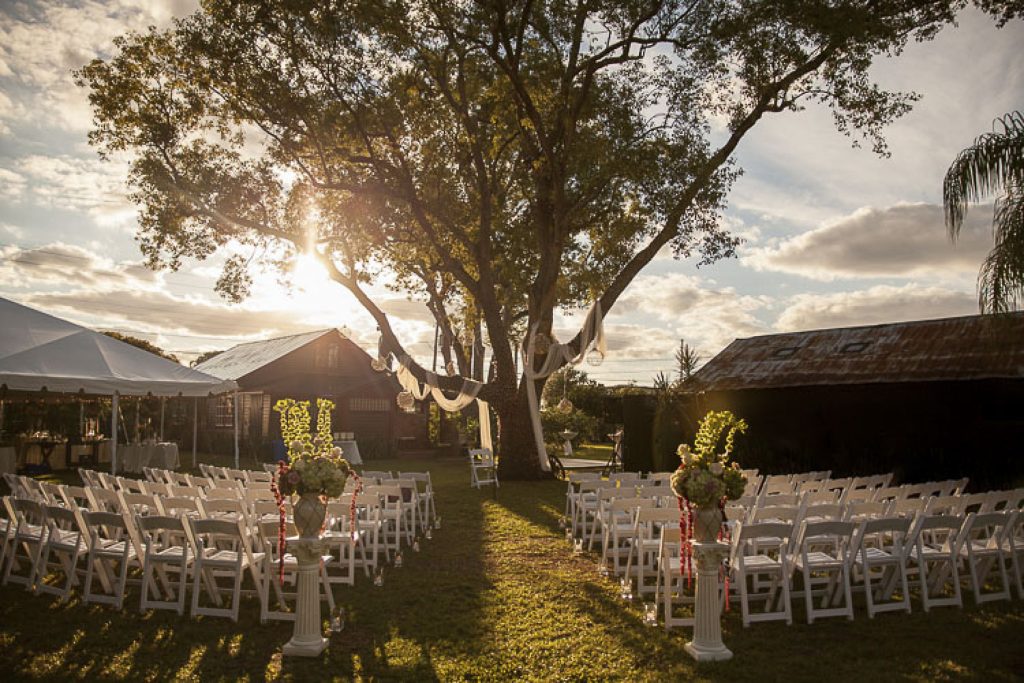 The Mulberry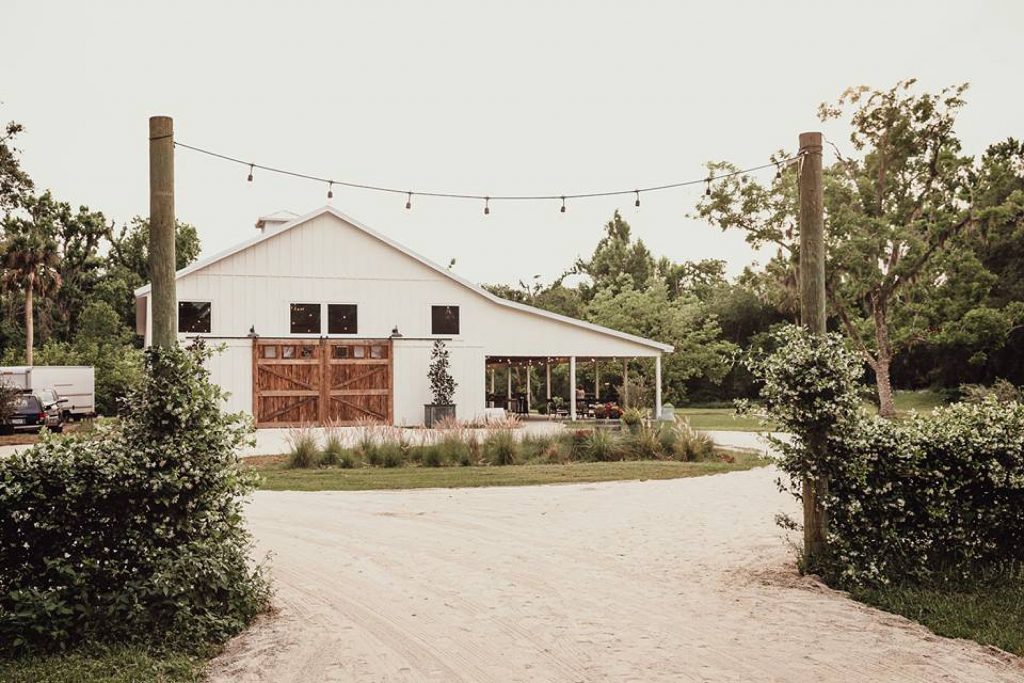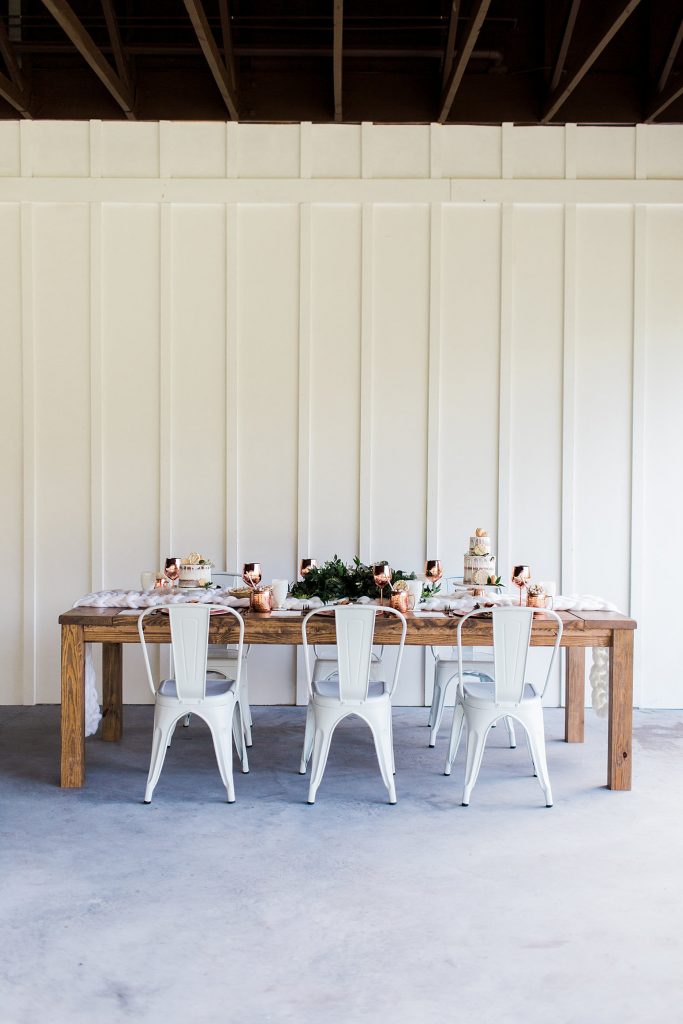 For the couple that wants a wedding with rustic flair, The Mulberry is a beautiful white barn that is updated for the modern wedding. The blank space design allows you to bring in your favorite vendors to create a magical night that reflects your style. Whether you want something elegant, rustic, or boho, this place can do the job. Highlights of The Mulberry include the barn doors, outdoor bar/patio area, and the onsite farmhouse. What's sweeter is the owners of the barn built it for their own wedding! This is truly one of the best Florida wedding venues out there.
The Mulberry Wedding Deets:
6,000 square feet of space
Bar + patio area
Up to 150 guests during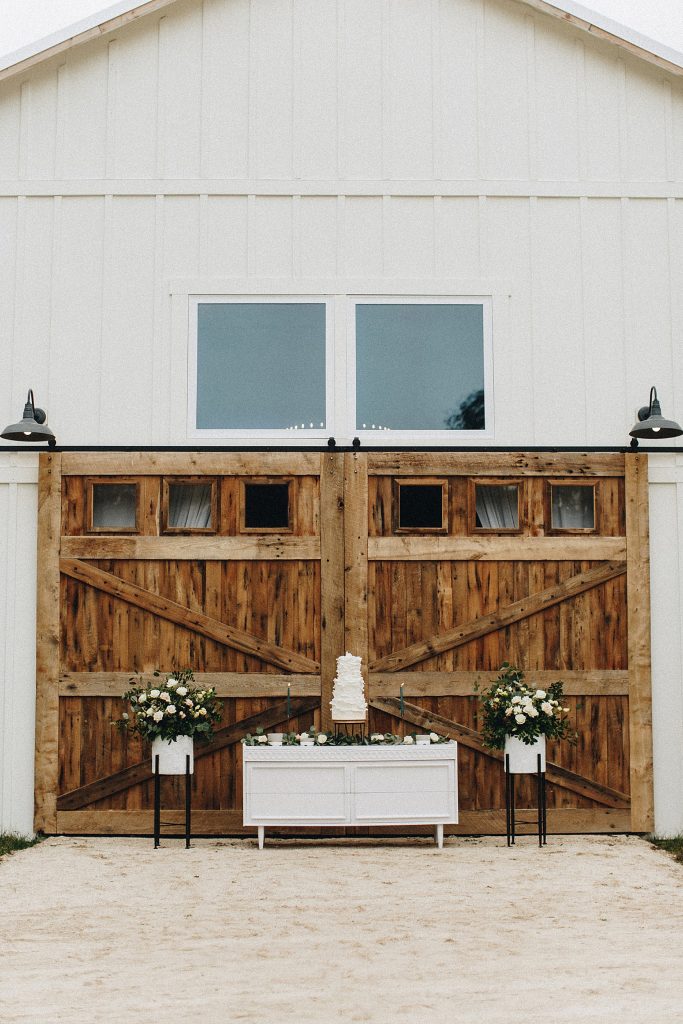 The Oxford Exchange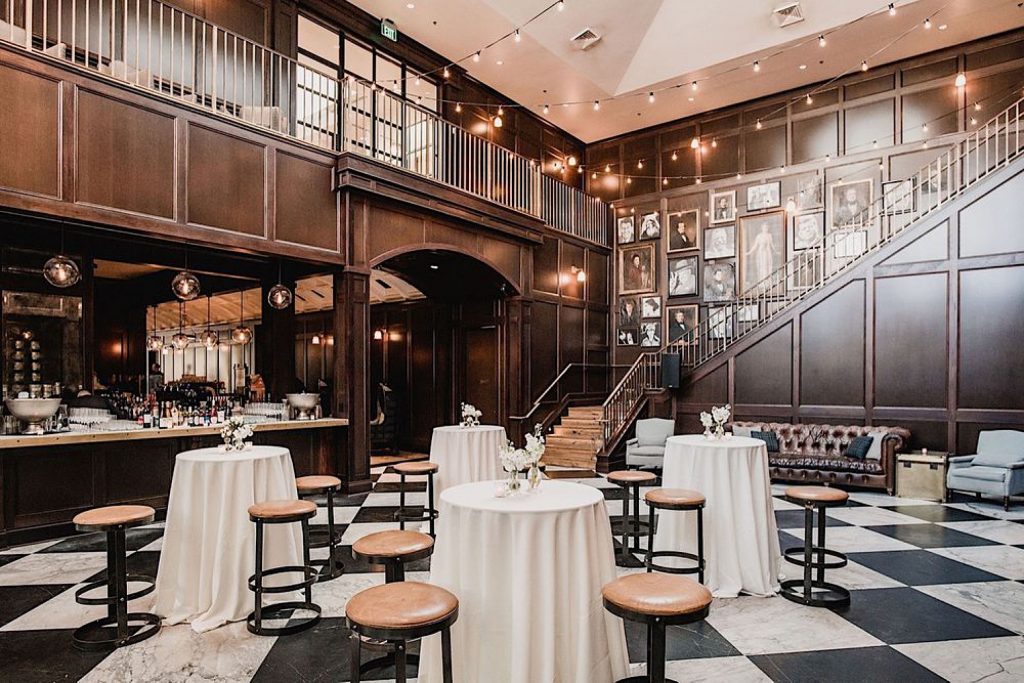 The Oxford Exchange just immediatley screams classic, cool, and impressive. The architecture alone is breathtaking, which surely means you won't have to worry too much about spending thousands on extra decor. If food is one of your biggest priorities, the Oxford Exchange is a MUST book. The culinary experience here will have your guests telling their friends that they had "the best food at any wedding they've ever been to."
The Oxford Exchange Wedding Deets
Guest capacity: 50-200
3 reception rental space options (ranging from 65-200 guests)
3 ceremony site options (ranging from 80-175 guests)
All food & beverages are notably provided in-house
Haus 820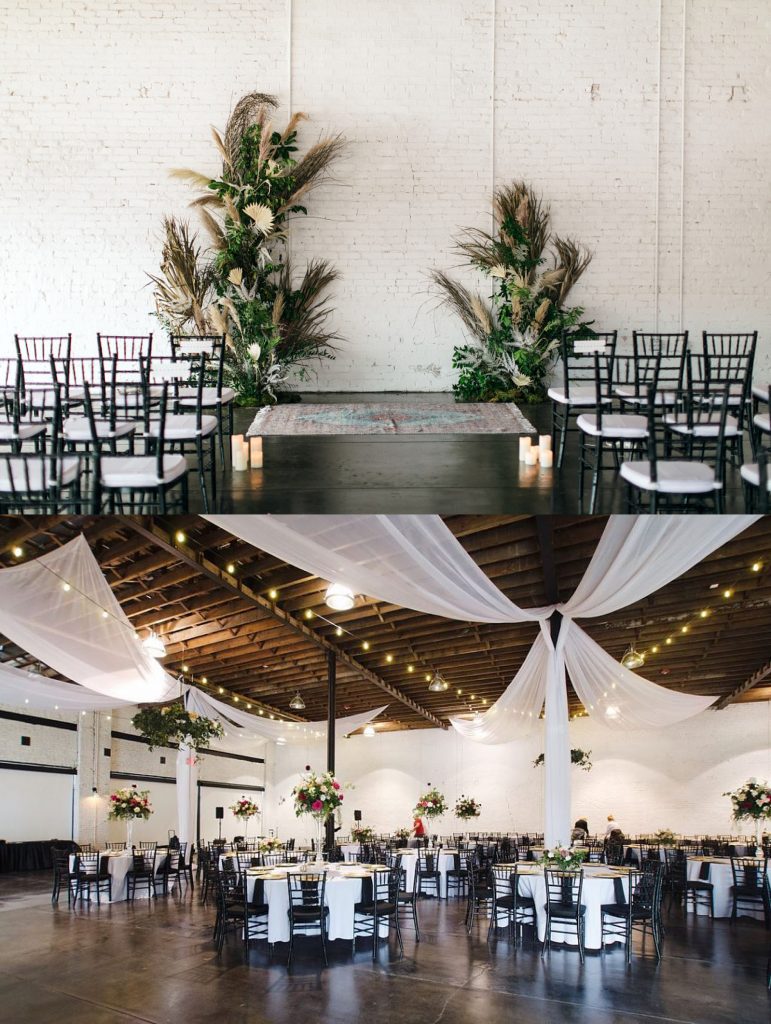 A modern industrial wedding venue dream come true. This wedding venue has white brick walls, huge ceilings, and gigantic windows give you a canvas to make your own style come to life. Convenient to both Orlando and Tampa, Haus 820 sits just 40 minutes outside of each city – perfect for guests traveling in.
Haus 820 Wedding Deets:
Venue is a renovated historic warehouse
Capable of accommodating events of all sizes
One main space is perfect for both ceremonies + receptions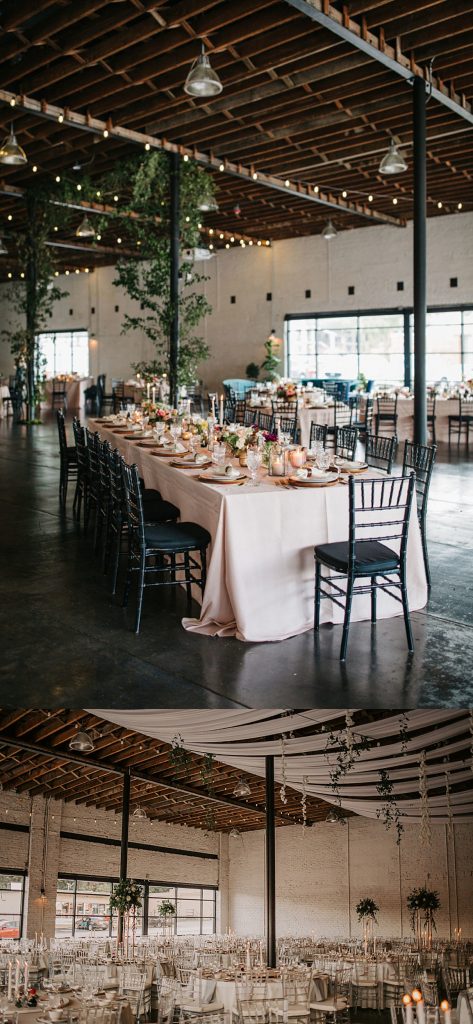 The Wellborn Hotel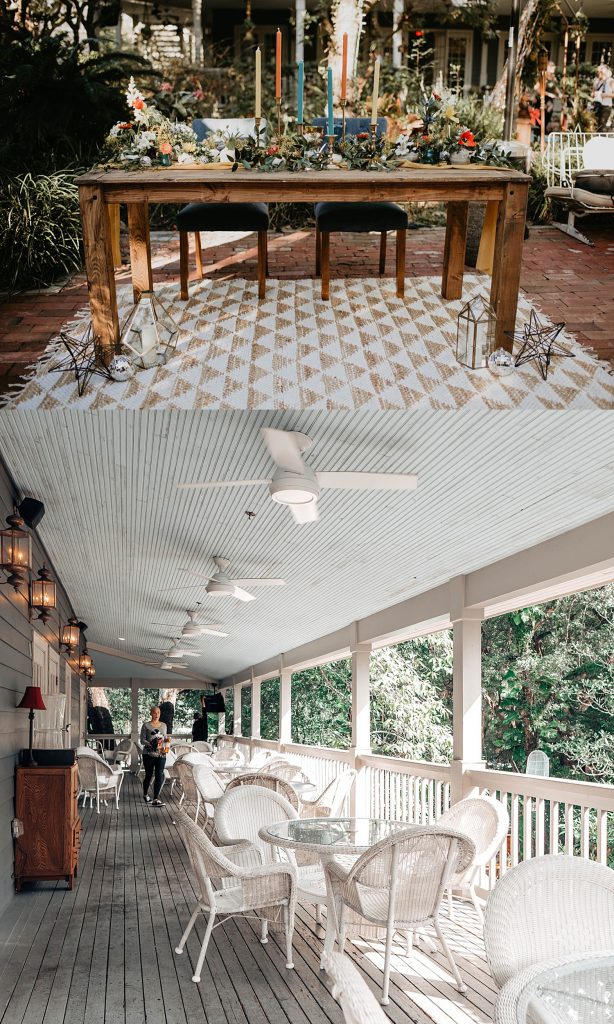 Whether you want to have an intimate affair at the Inn or a full blown wedding out in the courtyard, this venue can host from 35‑200 wherever your heart desires. However, the style of The Wellborn is a mix of historic, boho, and retro; really uniquely to couples that want something different. Above all, the Wellborn also features the cutest cocktail bar out in the courtyard. Serve your guests funky signature drinks under the stars in view of the courtyard. Make a wedding weekend and rent out the eclectic guest rooms for everyone! Want some inspiration for this venue? Check out this elopement in the middle of the courtyard!
The Wellborn Hotel Wedding Deets:
Guest capacity: up to 200
5 minutes from downtown Orlando
3 venue spaces to choose from
Wedding packages range from around $6,500-$22,000
Lots of fun add-on options, including late night snacks, a photobooth, & a cocktail truck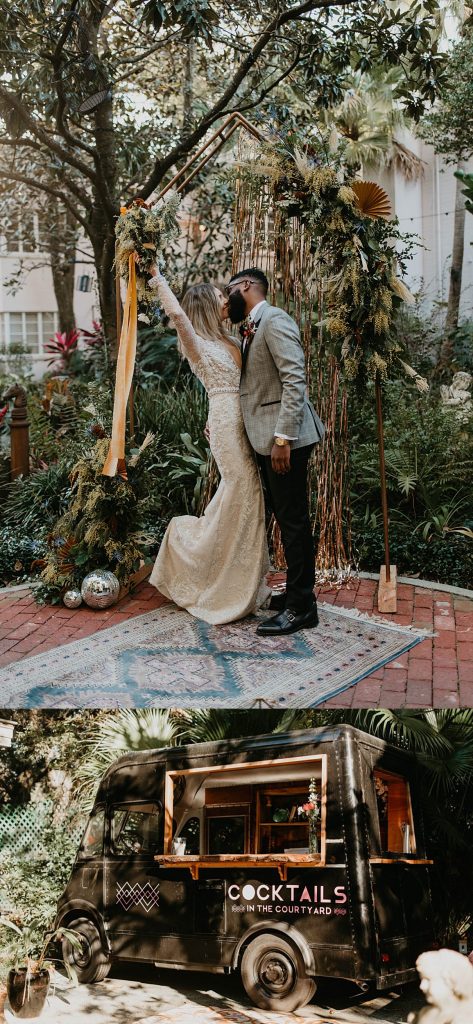 The Sydonie Mansion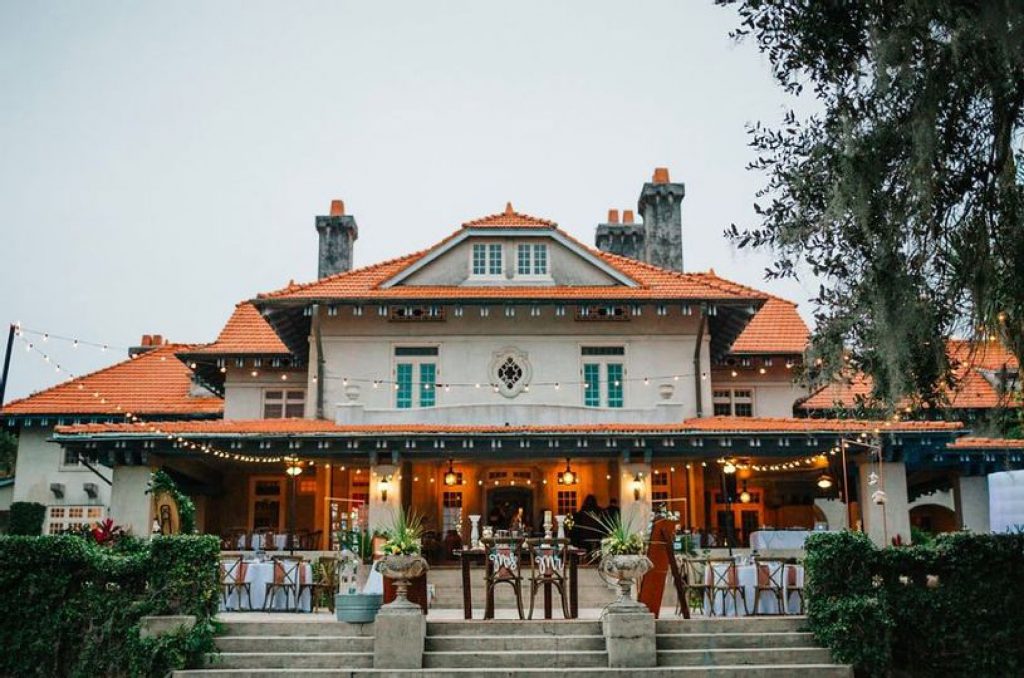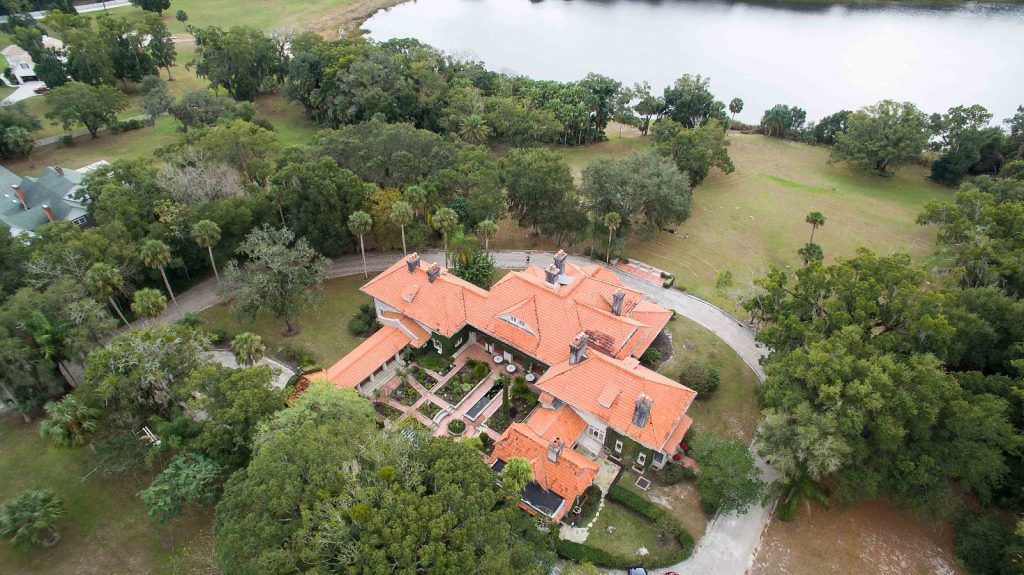 The Sydonie is a rustic mansion that boasts history and beauty. You can host up to 60 guests in the elegant dining room, or up to 150 under a tent. Have your ceremony under the oak trees overlooking the lake, then move to the garden terrace for cocktail hour and games on the lawn. End the night with a sparkler sendoff surrounded by your loved ones, for instance.
The Sydonie Mansion Wedding Deets:
Rental fee can include the venue's 150 chairs & up to 44 tables
Packages begin at $5,500 and include up to 10 hours of venue access
Event coordinator required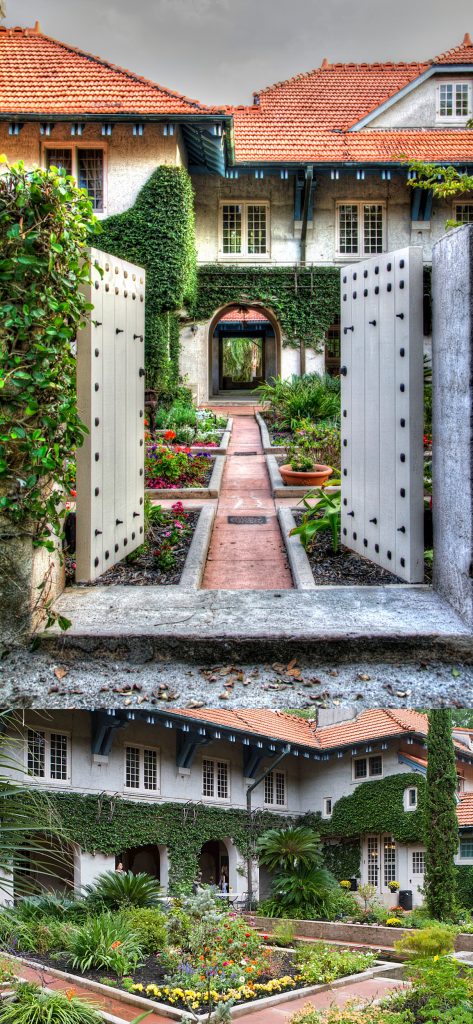 The Capen House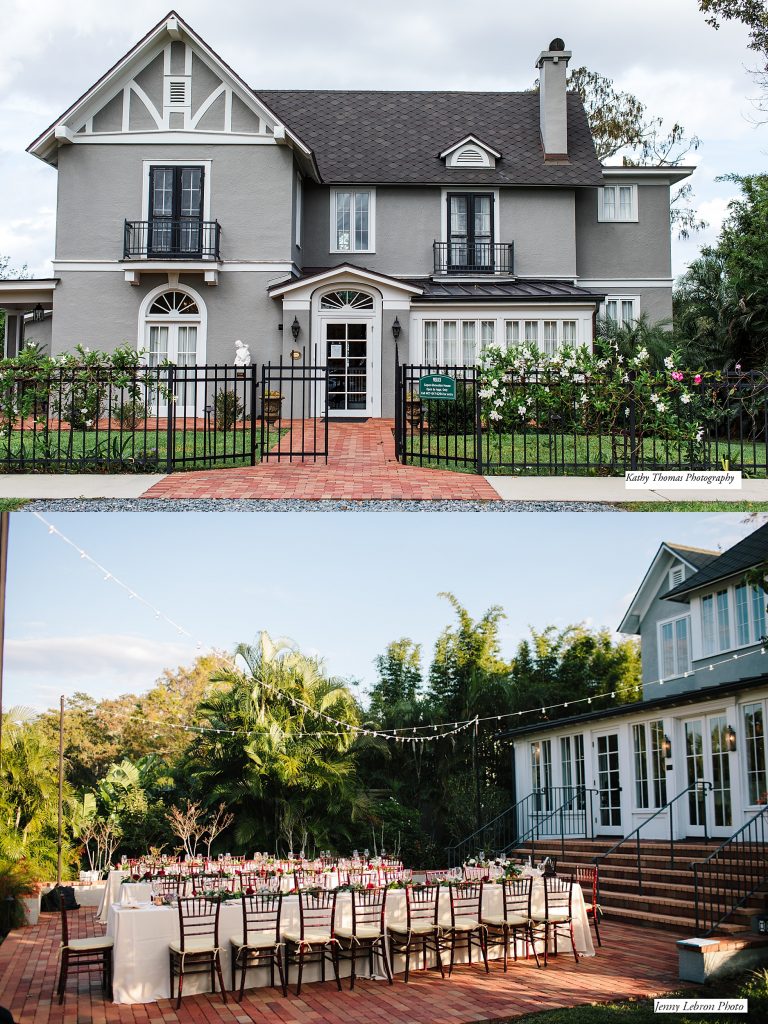 The Capen House is the dream venue for the couple who wants a backyard wedding but with some Victorian-esque style. Important to point out the house itself has been notably restored from its older Victorian look and now boasts a more modern yet elegant look to the property. The Capen House as can be seen has got beautiful lake views, a huge, super green well-taken-care-of yard, and charming details all around. If you're not wanting a super modern vibe and would rather those beautiful vintage feels, the Capen House is the Florida wedding venue for you!
The Capen House Wedding Deets:
2,500+ square feet of space
Hospitality suite for wedding party to get ready in
Indoor veranda + lakefront patio
Venue rental rates range from $550-$3,200 depending on time of year + how long you want to use the venue for
Outdoor space can certainly accommodate 150+ guests
Indoor space can certainly accommodate 125 guests standing & 80 seating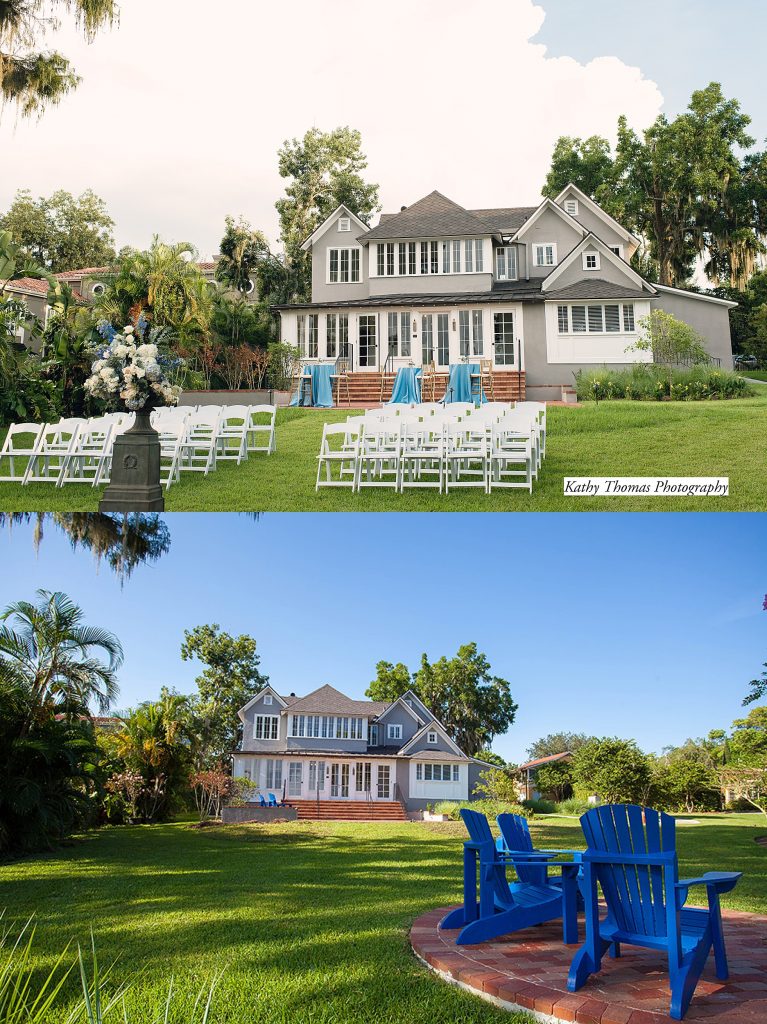 I hope you have ultimately enjoyed this list of the top Florida wedding venues! For more Florida wedding inspiration, check out this dreamy elopement in Wekiwa State Park + more galleries down below.
The Pros and Cons of a Small Intimate Wedding
What's a Bridal Session and Why You Need One